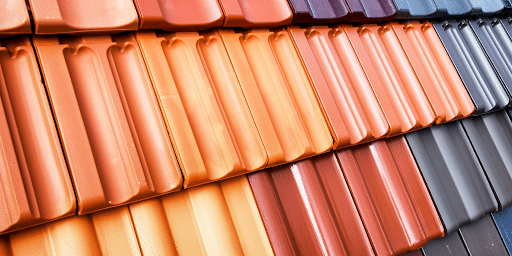 construct a new modern senior living building
. Redesigning your facility? You might want to consider the following
senior living trends
:
    Safe gathering spaces for families and friends
    Cleanable furniture, fixtures, and fabrics
    Placing multipurpose spaces for resident sociability
    Simple colors and textures
    Private staff lounges
    Outdoor space accessibility
Apart from the design, materials are essential factors in
assisted living construction
. This includes what
types of roofing materials
work best.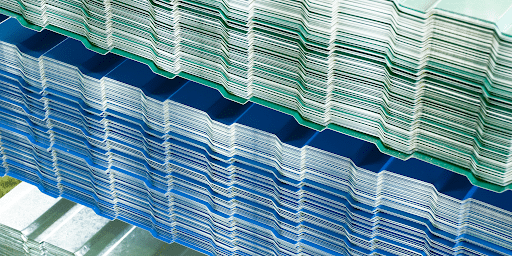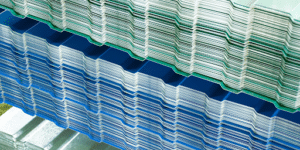 Type of Roofing Materials
A roof is one of the most important investments you make. It's what protects everything and everyone inside a house, the workhorse of a house. Available roofing materials have expanded in the last few years. So,
choosing the best types of roofing materials
can overwhelm you. There are roofing materials for different
types of senior living facilities
. Some materials are versatile and durable. There are others that suit your location's climate. There are even functional roofing alternatives that are among the most expensive types. Confused about what roofing material is best for your senior living facility? The following are
types of roofing materials
for building your facility:
●     Shingles (Asphalt, Composite, Fiberglass)
This roofing material is affordable, durable, and easy to install. These are why almost 90% of homes in the US use shingles. What's more, they can last up to 30 years. You can even recycle the material to make pavement. Shingles are among the
types of roofing materials
that work well in most climates. They are low-maintenance and come in a variety of colors.
●     Metal roofing
Metal roofing is a choice if you want a
modern senior living
facility. It is among the popular choices of roofing materials today. That's because it's affordable, easy to transport, low-maintenance, and beautiful. The metal roofing is durable and can last up to 80 years. It is lightweight and comes in various colors, but you can also paint some styles on it to make it trendy.
●     Wood roofing
Do you want a cottage-like senior living facility? You might want to consider using the wood roofing material. You will find that it starts to become sandier brown than silver with age. Wood roofs can last 50 years in dry climates. However, you need to treat it if the location of your facility is a fire-prone area. Common building materials include cedar, redwood, and pine. Each of them repels insects.
●     Clay tiles
Clay tiles are one of the most popular
types of roofing materials
worldwide. They are low-maintenance and can last 50 to 100 years or more. There are a variety of styles of clay tiles. You can choose from Spanish, French, Scania, and more. This roofing material can be expensive to install and repair, but clay tiles last longer than almost all other
types of roofing materials
. Clay roofing is perfect for hot climates. It can even endure winds of up to 150 miles per hour. Moreover, it is fire-resistant.
●     Slate roofing
Slate is one of the most durable
types of roofing materials
. Like the clay tiles, it can last for hundreds of years, 50 to 200 years. It is fireproof and resistant to high winds and extreme temperatures. Furthermore, slate is resistant to impact from hail and small branches. There are several kinds of slate roofing you can choose from. There's the natural, quarried slate. Furthermore, there are also synthetic alternatives like fiber cement slate or bituminous styles. If you want slate roofing, you might want to consider synthetic slate. Apart from being affordable, it has many of the same benefits as the natural.
●     Green roofing
Green roofs cover your facility with vegetation, like grasses or native wildflowers that support pollinators. This roofing material can combat excessive heat outside the home. It can also reduce rainwater runoff. Moreover, green roofs can last 30 to 50 years.
●     Solar shingles
This is one of the newest
types of roofing materials
you can find today. If you opt for this roof, you'll need to hire a roofer who specializes in BIPV. Solar shingles work for 20 to 30 years. Yes, it is an expensive investment, but it produces usable, renewable energy for your facility.
●     Cedarwood shingles
This material gives your facility a classic charm. Cedarwood shingles are a roofing material that ages naturally over time and can last up to 30 years. Cedarwood shingles need regular maintenance. It can also be expensive to install, but this material has a high wind resistance. It can withstand gusts of up to 200 miles per hour.
●     Concrete tile
This roofing material is less expensive than slate and clay tiles, but it is more costly than traditional shingles. A concrete tile is an option for warm weather durability. Since it takes a long time to heat, it makes a good material for warm weather roofing. Concrete tile is easier to install. It is fireproof and solid.
●     Flat tile
The flat tile is another roofing material well-suited to warm climates. The flat tile, made of ceramic, elastomeric material, is heat-reflective and long-lasting. White flat tiles reflect as much as 77% of the sun's rays. They keep heat from filtering down into buildings. Don't waste time looking for a
senior living developer
. At
Rising Star Properties
, we build a better quality of life in
new senior living homes
. Give us a call at
(386) 316-9218
to know more about
our service
. Send in your email at
info@risingstarflorida.com,
and we'll answer any questions you have. Time to build better lives for seniors.
Several people are opting to stay at home due to the worldwide pandemic. For more than two years, this health problem brought changes to everyone's lives. The risk of Covid-19 spread increases in retirement communities and independent living facilities. With the current pandemic, it's high time you redesign your senior living facility, or you might want to