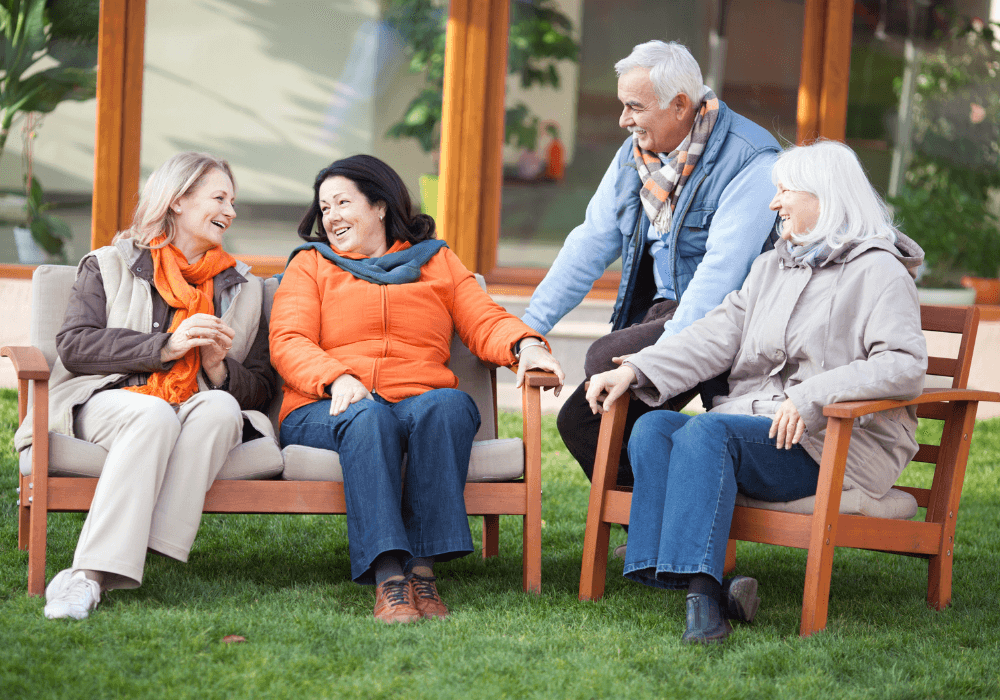 The demand for better senior communities and assisted living facilities will soon become a driving force in housing. The National Center for Assisted Living states that more than 800,000 US citizens reside in assisted living facilities. But that number will increase yearly now that Baby Boomers are at their sunset years.
Boomers account for 28% of America's population, and they are influencing the changes in senior communities. They want to retire somewhere that will let them continue to indulge their passions without the hefty price tag. That's why contractors and developers are always looking for tips for designing a new assisted living facility.
What Is Assisted Living?
Assisted living refers to a housing option wherein senior residents are provided assistance in daily activities, like bathing or medicine distribution. The housing facilities have a homey, comfortable environment. Residents generally don't require the care supplied by nursing facilities, and they're encouraged to live as independently as possible.
The cost of assisted living depends on several factors, like your location, community, size of the apartment, and the services you require. Most communities have a move-in fee that runs anywhere from $1,000 to $5,000. In a 2018 survey, the average cost of living in these facilities is around $4,000 per month or about $133 a day.
Tips for Designing a New Assisted Living Facility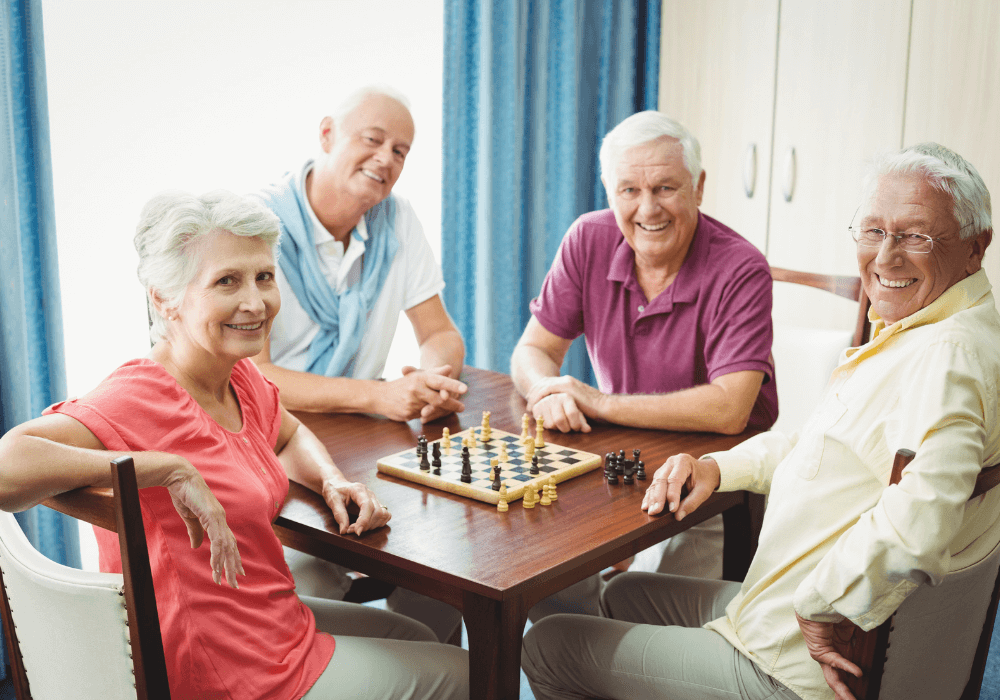 In recent years, senior living facilities have changed drastically. The image of sterile rooms and white walls is now a thing of the past. Many designers specializing in these facilities have even looked into the hospitality industry for ideas. If you're developing a senior community or looking for one, here are some senior living design trends to consider:
Design with Multiple Uses in Mind
Senior care providers are now looking at ways to cut back on the community's size while maximizing the space they have. The best way to do this is to design rooms that have several purposes. Many designers often develop three or more uses for each space. For instance, a dining area can work as a theater or a fitness space. Layered lighting, curtains or soundboards, and movable screens are essential to making that happen.
Flexible amenities will also make social distancing easier. You can add dividers in dining areas to give residents private areas to socialize while still keeping them safe. This feature works for common areas as well so residents can have quality time with visiting friends and family.
Make Units Adaptable
One of the best tips for designing a new assisted living facility is to build units that can be adapted based on the residents' needs or a market shift. Many developers are building independent living communities, but they are licensing them as assisted living facilities. They're basing it on the aging-in-place mindset. Some residents start with a two-bedroom unit but would ask for a one-bedroom apartment later on. There are also cases when an assisted living unit is converted to a memory care wing.
To meet this need, providers are pre-planning the rooms and using panels that can be quickly knocked down. Fixtures like a kitchenette are designed to be movable so that they can be removed when the resident cannot cook anymore.
Improve Staff Rooms
Many senior community developers are now taking steps to ensure the staff has rooms too. Employee spaces are now designed to be more than a place for resting. They are adding simple amenities, like more recliners and charging ports to help the staff connect with friends and loved ones.
Wellness trends are also being applied to staff rooms, whether it's through relaxing colors or bringing more plants indoors. Some facilities are even adding a separate entry point for workers to help prevent infection.
Top Interior Design Ideas for Seniors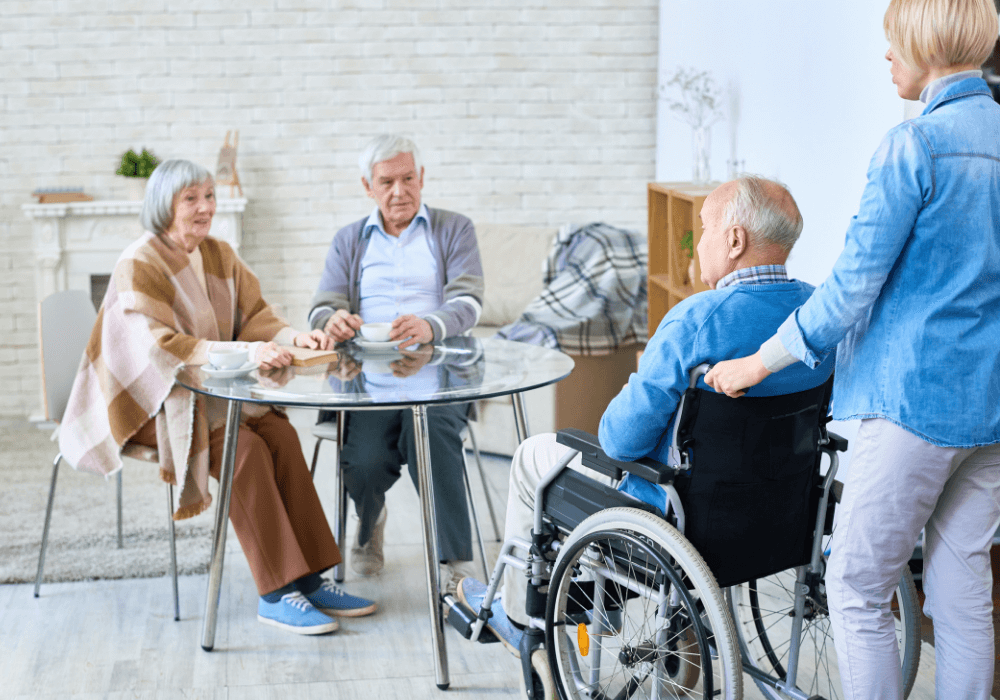 Always prioritize safety. You want your loved one to remain safe at their new home. This means avoiding furniture with glass and sharp corners. If you must bring furniture to their new apartment, make sure you place plastic encasements on the edges. Do away with unsecured rugs and keep electrical cords organized.
Add bright colors. Using vibrant colors and pastels is an ideal senior living design trend. Yellows, oranges, and reds will keep people happy and energized, while pinks and greens can be soothing. Use colors to delineate areas, like the kitchen and living room. This can make it easier for seniors with failing eyesight to navigate around their space.
Decorate with photos and prized possessions. Bring your loved one's favorite pictures. It's the quickest way to make the place feel like a home. There's also the comfort of seeing familiar faces. If they have hobbies or collections, find ways to integrate them into their space as well.
Make sure there's proper lighting. You want the space to be bright enough to prevent accidents but without the glare. A light source with a shade is perfect. Choose a unit with a lot of natural lighting if possible.
Did you learn some new design tips? You should also read our post on the Most Important Spaces in a Senior Housing Community.
One Last Advice
You can still live your best life in assisted living facilities, especially when you move into one that Rising Star Properties has developed. We are an established senior living contractor specializing in providing customized solutions for your needs.
We offer general contracting and construction management services. You can call us at (386) 316-9218 or (561) 301-3222. You can also email us at risingstarflorida@outlook.com.