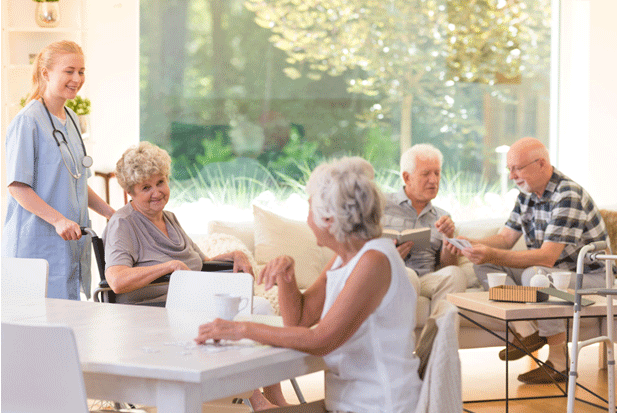 Senior care housing is a broad term. There are many options to consider, each designed to cater to a particular set of health and lifestyle requirements of aging individuals. Senior living comes in different shapes and sizes, and no one can rightly say one approach is better than the other.
Now when we talk of senior care housing, people often think of 'retirement community' and 'senior living facility' as synonymous. In reality, however, there are a number of notable differences between them. 
Let's see a few:
What is a retirement community?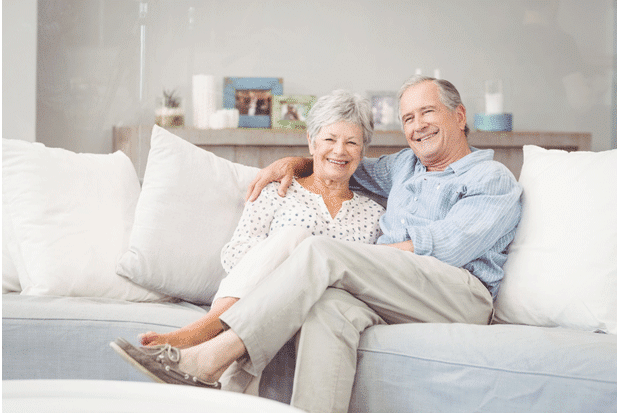 This housing option is available to older people who don't need any special assistance or close medical supervision with their day-to-day activities. Also known as independent living, retirement communities are all about enjoying your senior years living a catered lifestyle.
Who are they for?
Retirement communities consist of suites of apartments and housing units with services designed to enhance one's quality of life while remaining independent. They're the right choice for seniors who are active and looking to explore this new phase of life and maybe even try out several new things while they still can.
What kind of services do retirement communities typically offer?
Residents enjoy easy access to:
Catered dining
Transportation
Housekeeping and home maintenance
Laundry services
24-hour emergency help call system
Tailored social and educational activities
Round the clock security
Senior-friendly amenities — lounges, gardens, spa, etc
Additional care as needed
What type of buildings do you usually find in retirement communities?
Housing types in retirement communities tend to vary — from cost-effective studios within a building complex to standalone, private apartments complete with lawns and backyards. Living areas typically include a kitchen, one or more bedrooms, and bathroom(s). The lot size will ultimately depend on the needs and financial capability of the senior.
In any case, it's important to note that every retirement community will offer different housing styles and amenities.
Overall, retirement communities offer a maintenance-free lifestyle along with lots of opportunities to stay active, socialize, and take on new pursuits.
What is a senior living facility?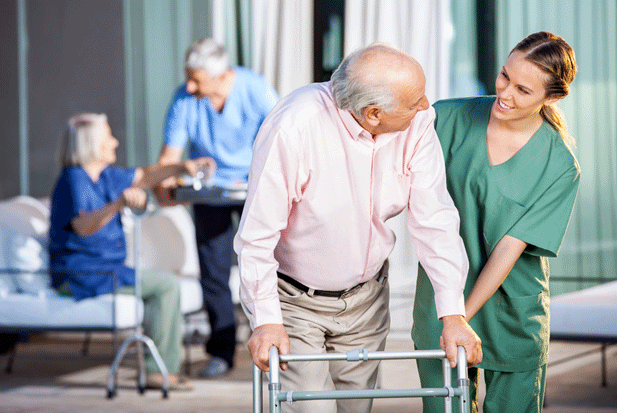 Also known as an assisted living facility, a senior living facility offers more specialized care and supervision to its residents. Think of it as personalized care and assistance while still maintaining some form of independent living.
Who are they for?
Senior living facilities are older adults whose health and well-being require more special attention, as well as seniors who are advanced in age and therefore require a little assistance with their day-to-day activities. Some of these assisted activities include eating, dressing, bathing, and going to the bathroom.
According to the National Caregivers Library, residents are typically aged around 80 years old and will remain in the facility until their health care and living needs warrant another change in housing and specialized care. In many cases, they end up moving to skilled nursing facilities, while others often return home to their families.
What kind of services do senior living facilities typically offer?
Senior living facilities offer pretty much everything you'd find in retirement communities, though with a couple of variations to suit residents' needs. Additionally, they offer:
Specially trained, licensed senior care professionals
Round the clock support
24-hour security and emergency response services
Medication management
Special meal preps
Simple-to-use communication technology
Mental and social engagement activities
Some senior living facilities may also include on-site clinics and doctors so residents can get access to immediate medical care when needed.
What type of buildings do you usually find in senior living facilities?
Accommodations are typically designed to provide maximum comfort, accessibility, and privacy. As such, don't expect to see many apartment buildings with staircases and lengthy walkways. Pricing tends to vary as well depending on location, state, and quality of amenities available.
When a senior citizen decides to move into a senior living facility, they first undergo a health and wellness assessment. Once complete, the facility then creates a personalized care plan for them.
Conclusion
As you can see, there is a significant difference between retirement communities and senior living facilities, and that difference all comes down to independent lifestyles.
If your loved one is still fully independent, then a retirement community may be a great choice for them. If they require more assistance and specialized care, they will do much better in a senior living facility.
Interested to start your own retirement community or assisted living facility, contact us to learn more.