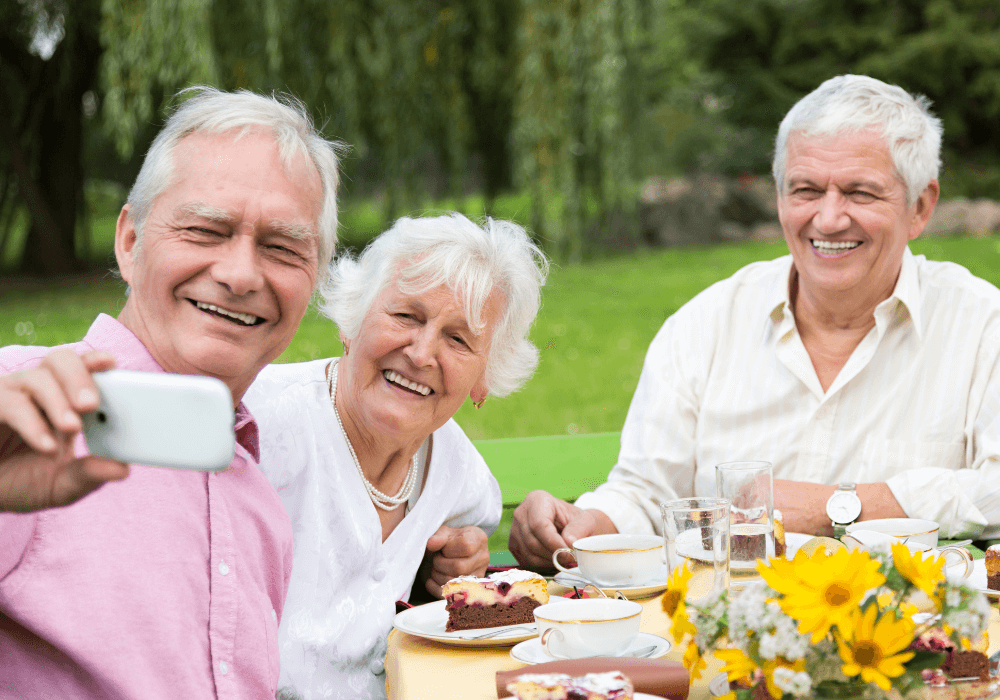 The design of outdoor spaces can have an impact on the elderlies' well-being. Even those who are under assisted living support will need a good outdoor space. Learning how to make outdoor spaces safe will help those who have a senior at home. The same is true if you are working in assisted living facilities.
Understanding Assisted Living
Assisted living and nursing homes may sound the same, but their functions are different from one another. Nursing homes watch over their senior residents 24 hours a day because they need attention due to their health.
Assisted living is for seniors who prefer to live on their own but with help. Nurses and caregivers oversee their wards often, and they help their residents live in comfort in these facilities.
Benefits of Outdoor Spaces for Seniors
Most facilities that cater to seniors have an outdoor area for seniors. These include assisted living facilities, nursing homes, hospice facilities, and others. You might be wondering why there is a need for such space? Well, there are several benefits associated with it, and these are:
The elderly can be more active since they can walk outdoors. Outdoor spaces in these facilities are wide and have benches and plants too. These help the seniors enjoy more greens while walking.
Seniors will not get bored when they have access to the outdoors. They can relieve their boredom by gardening or going for walks. A safe outdoor space can break the monotony of living in these facilities.
It helps lower blood pressure because of the calm environment. Seniors who go for walks to breathe fresh air and bathe in the sun are unlikely to have high blood pressure.
Seniors can socialize with their fellow residents. Being actively social helps their mind remain active, which can slow down mental issues.
Safe outdoor spaces can teach seniors to be stable on their feet as it is a form of physical activity.
They will feel more upbeat when they are not stuck indoors. Seeing different colors from flowers and trees can uplift their spirits.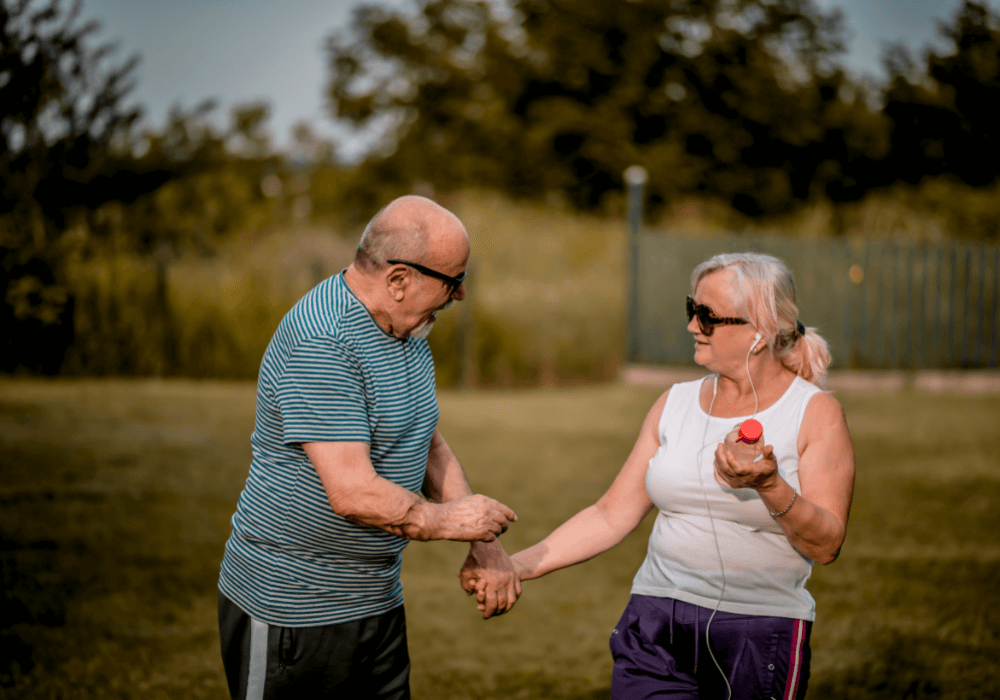 Factors to Consider in Designing Modern Senior Living Spaces
It is important to consider who will be using the senior living design you are making. This way, you can come up with an appropriate design for the outdoor space. Also, you will need to think about ingress and egress. Give them space where they can enjoy some peace and quiet like here. Take a look at the latest senior living trends to get an idea. You can use these trends as inspiration when designing your own outdoor space. Here are a few factors to consider when you plan on upgrading the outdoor space for seniors.
Safe Design
There are different designs to choose from in senior living design trends. In safe design, the goal is to keep everything accessible to the elderly, including:
● Adding handrails on ramps or stairs so seniors can hold onto them for more support.
● Using levers instead of knobs for doors.
● Installing ramps, especially for seniors who are using a wheelchair.
● Open layout to prevent bumping into furniture pieces.
● Add enough lighting outdoors for seniors to see where they are.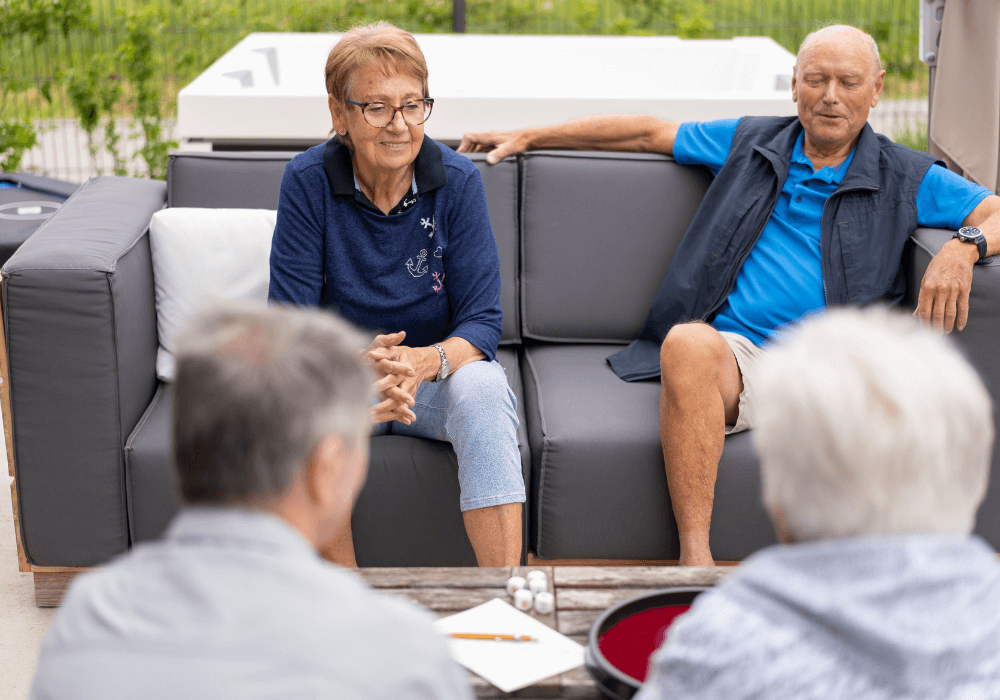 Convenient Design
Designs for outdoor spaces for seniors should be convenient to them, especially for those who are living in assisted living spaces. In this type of design, you should consider the following:
● Design built-in planters and other surfaces in such a way to be accessible to the elderly.
● Add shaded areas so the seniors can have a cool spot to rest on during summer.
● Outdoor furniture pieces should be easy to move. Aluminum chairs are resistant to rust and are lightweight. Use them as outdoor furniture because they are easy to move.
Low-Maintenance Design
The outdoor space should be low maintenance. This helps seniors take care of the space themselves. A few suggestions for this type of senior living design are:
● Easy to clean cushions that are resistant to stains, molds, and mildew.
● Masonry patio materials are very low maintenance. You can clean them by using a hose to remove dirt and debris. Masonry materials are strong too and better than wood.
● Use composite materials in areas where wood is not applicable. There are composite materials that look like real wood. The difference is that you don't have to stain them every few months. They do come in handy when designing an outdoor space for seniors because of maintenance.
Having an idea of the design for the outdoor space can narrow down your choices. There are hundreds of options to choose from. Knowing what you need can help you browse through them fast. Don't forget to consider the factors mentioned above. These will help you find the best design for your senior outdoor space.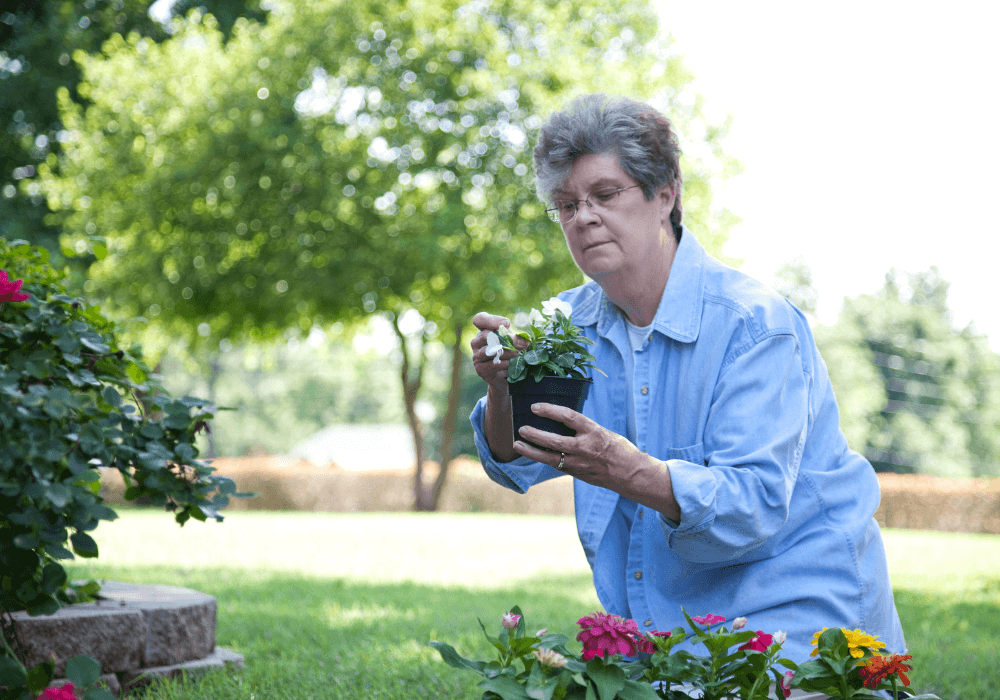 Plan Outdoor Spaces for Seniors with the Pros
If you are setting up a new senior facility or changing your property's outdoors, you will need to put out a lot of work — from time to money. Knowing what works in outdoor spaces for seniors can remove the guesswork on your part. You can get help from the experts at Rising Star Properties to convert your outdoor space fast. Get your seniors to enjoy the outdoors safely.
Make your outdoor space ideal for seniors with Rising Star Properties. Transform it into a space that is beautiful and accessible to your seniors. Call us at (386) 316-9218 or leave us a message at info@risingstarflorida.com.