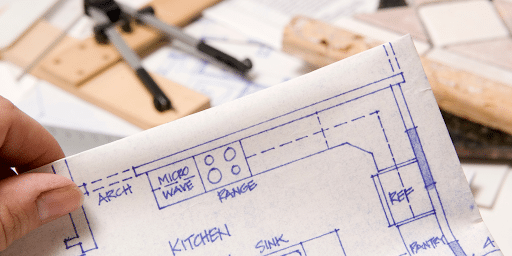 some inspiring examples of remodeling projects
you can do.
Double Up Your Closet Space
The lack of closet space is one of the top complaints of many homeowners. Most bedrooms have closets flushed against one wall. Depending on your space, you could have two or three closet doors. Although, this limits the space for each person. One quick and easy way to expand your closet space is to take out the wall dividing the closets. This wall is non-bearing, so your home's structural integrity remains intact. Taking down that middle wall will free up space fast. Another way is to replace closet doors. Instead of the typical swing-out ones, opt for sliding doors. Sliding a lightweight door is easier for senior residents as well. You can also stick a mirror on the doors to make the room look bigger.
Breathe Life to an Old Kitchen Island
The kitchen island is often used as a physical demarcation between two areas. Because of its location, the home's residents will use it as a place to put down their bags or groceries. It's where you drop your mail or keys too. You can turn things around by converting your kitchen island into a breakfast bar. You'll have to invest in a new countertop, but it will be worth it. It should be wider and have an overhang. This will let people sit closer to the bar. Install a sink on one side so you can still use it to prep food. This island/ breakfast bar combination is also one of the top
senior living design trends
.
Organize Your Accent Wall
An accent wall is a good addition to any home. It's designed to draw people's attention. Some accent walls have a striking color or a different material (ex. brick). You can have one even in your
modern senior living
apartment. An accent wall is an easy remodeling project. Choose a wall and transform it. You can paint it a different shade from the rest of the walls. For example, paint it purple or red for a striking effect. A mural is also a good option. You can also hang photos, posters, and paintings on that wall. Place a large artwork from your favorite artist, or hang pictures of your family. Make it striking by sticking to a theme. For instance, use only black and white photos or use gilded picture frames.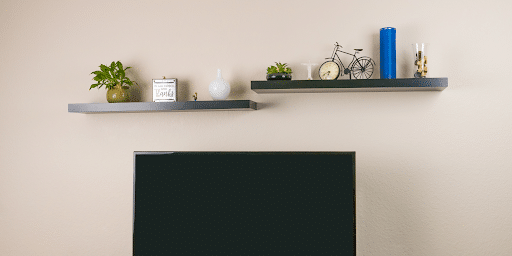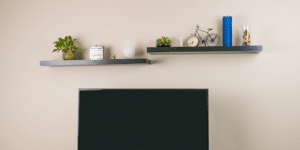 Free Up Space with Floating Shelves
Wall cabinets are a common fixture in many homes. You can find them in the kitchen, living room, and bedrooms. There's no denying their necessity since you can store your belongings in an accessible location, but they can appear bulky. Closed cabinets over the kitchen's prep and cooking area make the space look darker. It can also constrict movement. You should consider open shelving in certain areas of your home. Open shelves in the kitchen will make the space look brighter and lighter. It also makes items more accessible, but it will not look good if it's cluttered. You might have to store other kitchen items in another area or let go of things you don't always use.
Modernize Your Bathroom
Renovating your bathroom is a good idea. You should invest in upgrading it if you have elderly parents. It's also good preparation if you plan to grow old in your home.
Senior design-build construction firms
are often asked to install curb-free shower stalls. Walk-in bathtubs are also common job requests. Getting rid of the curb at the shower stall entrance will make it easier to roll in a wheelchair. It also reduces the risk of tripping. The expanded space can also make the space look like a spa. Walk-in bathtubs are also good for seniors with mobility problems. However, you might have to upgrade the pipes to fill up and drain the tub faster. You'll also need to have grab bars and handrails placed. This is essential for your safety and that of your loved ones. Did you get some ideas for your home? Great! You should also read this article on
Home Office.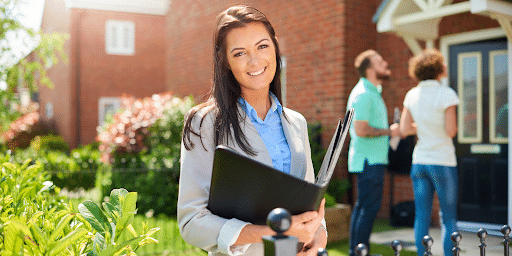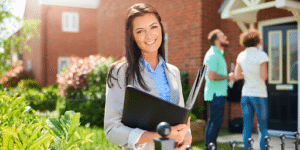 Enjoy Your Forever Home
They say home is where the heart is.
Rising Star Properties
will ensure you're at home wherever you plan to retire. We are one of Florida's top
senior living developers
; we
design and build senior housing
unlike any other. Our experienced designers and builders have a specialized approach to design and construction. Our services include
senior living construction
,
general contracting
, and
construction management
. You can reach us at
(386) 316-9218
and
(561) 301-3222
. You can also email us at
risingstarflorida@outlook.com
Home remodeling is inevitable. Even homeowners who are happy with their home will want to improve certain rooms or spaces. It could be an underutilized kitchen island or a living room that feels a bit dark. There are many benefits to remodeling your home. You'll be safer and more comfortable. Furthermore, you can update your home's style. A well-planned remodel can improve your home's efficiency and add value to your home. You'll also need to do some repairs and changes if you're planning to age in place. Some things also need replacements if you have one or both parents living with you. Renovating your home will need a little investment on your end. Though, it doesn't have to be exorbitant. As a matter of fact, many of the best home improvement projects are very affordable. They're also easy to do. Are you ready to change things up in your home? Here are