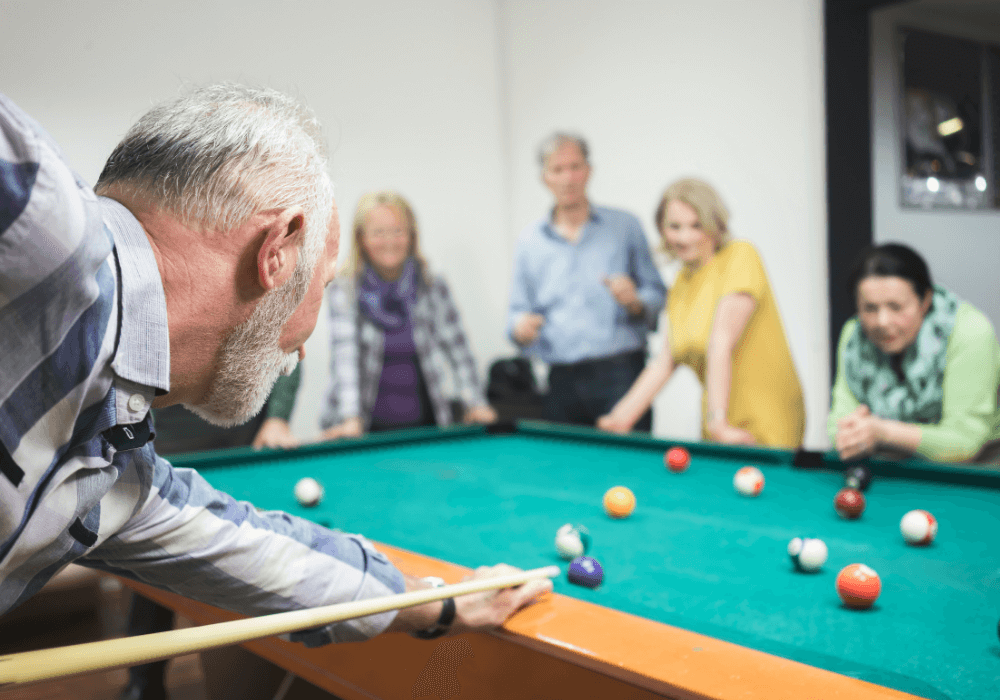 There's a good chance that once you hit your 40s or 50s, you'll start thinking of where you want to spend your retirement. Some people will want to age in place, while others will turn to senior living communities.
Senior homes and assisted living facilities have changed drastically over the years. The white-washed walls and sterile environment of the past have given way to luxurious senior apartments, beautiful common areas, and outdoor spaces that encourage physical activities.
While the primary focus of senior facilities is to provide the elderly with healthy and secure residences, they're also offering services that will help maintain a high quality of life. Many of these places ensure that residents can still play sports. They incorporate fun indoor game ideas for seniors in their regular activities.
Top Benefits of Playing Games
Research has shown that residents of assisted living facilities rarely engage in physical activities, whether it's playing sports or enjoying a board game. This is concerning as playing has numerous benefits, like:
Games give them a chance to mingle and get to know people within their age group with similar interests. The opportunities to socialize will prevent isolation.
Games can keep older people cheerful through fun interactions while relieving stress.
Playing helps muscles to relax naturally and results in lower blood pressure. It also boosts blood circulation and generates endorphins that induce laughter.
Games improve basic motor skills, dexterity, and coordination. These are vital if seniors want to keep doing routine activities.
Certain games help improve cognition and memory formation by making the mind work through complex thought building. Exercising the brain also helps delay or prevent age-related diseases like Alzheimer's or dementia.
Best Indoor Games for Seniors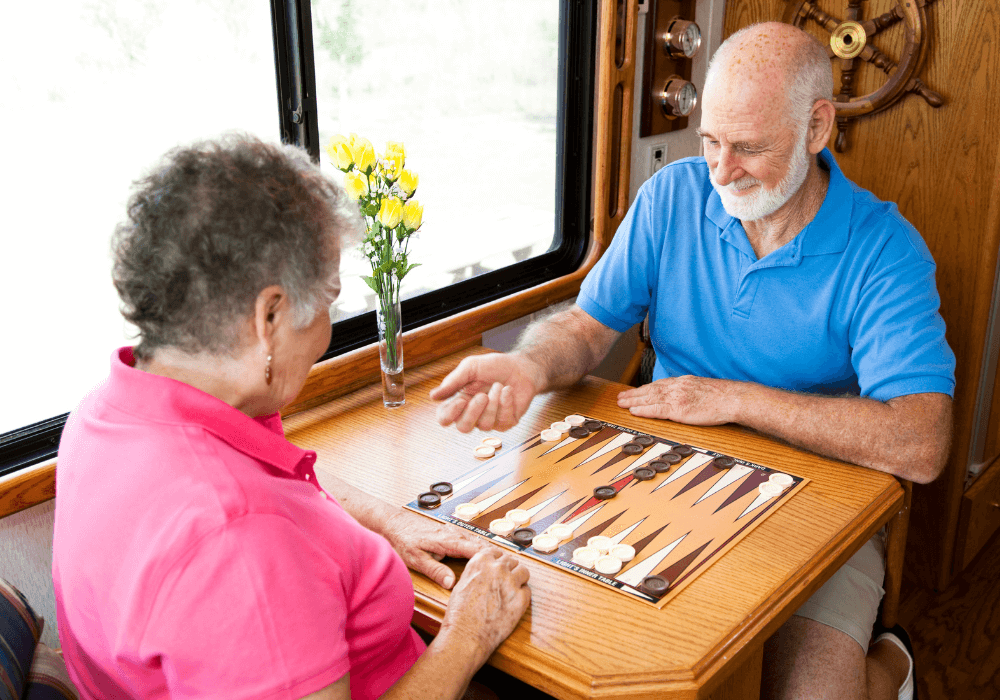 Board Games
Board games can bring back those happy memories of your childhood. Who hasn't spent hours playing Scrabble or Monopoly with siblings, cousins, and friends? It's a great way of interacting with your new friends in your senior community while keeping your mental skills in tip-top shape. Board games are ideal for seniors with limited mobility since they can play without moving around.
Put your vocabulary skills against other seniors in a game of Scrabble or put your general knowledge to the test with Trivial Pursuit. Backgammon remains popular, while GO and Chinese checkers will add a new dimension to your gaming. Jenga is interesting if you want to exercise your motor skills. You can also fall back on classics like chess.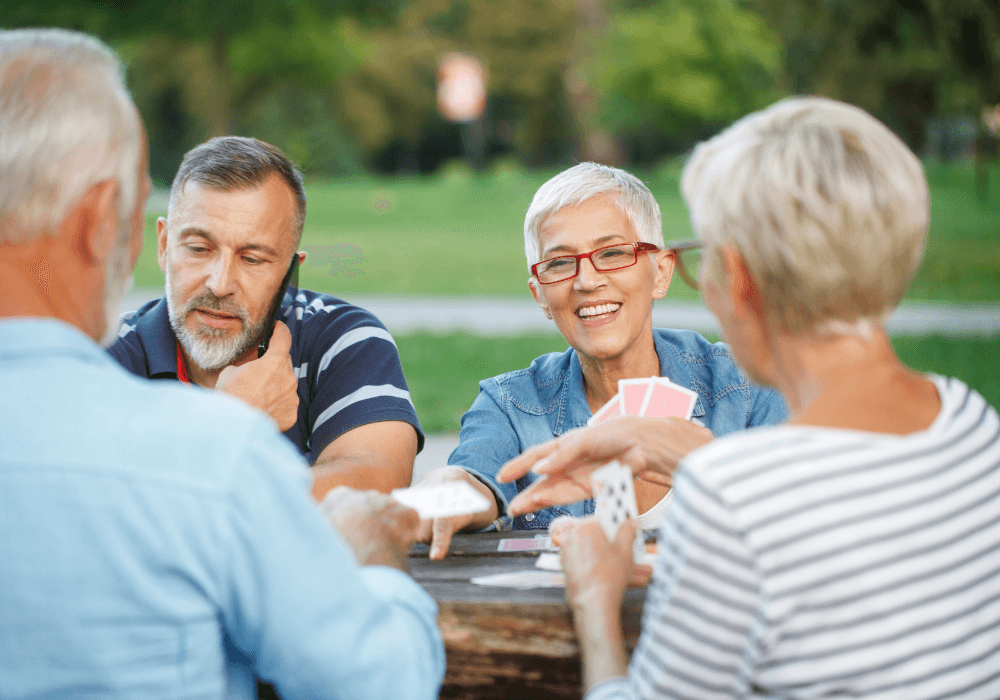 Card Games
These games are good at stimulating the brain and slowing down memory loss. It's one of the top indoor game ideas for seniors because they can play them anywhere. Even those with mobility issues won't have any problem starting a game. Aside from cognitive stimulation, it also helps relieve stress and encourage socialization.
There are a lot of well-known card games that seniors can enjoy. Rummy is a popular three-player game. Bridge, Cribbage, and Big Two are competitive card games that will also keep your mind sharp. If you find yourself alone, a game of Solitaire will keep you entertained.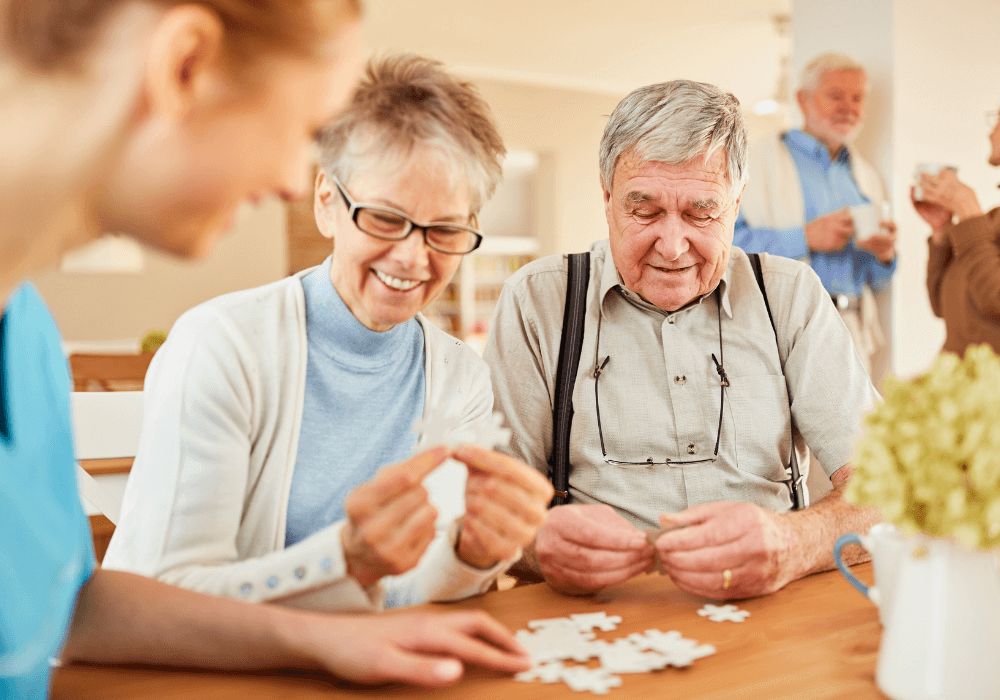 Puzzles
Whether you're 7, 17, or 70, puzzles are always fun. These games will keep your wit sharp and your mind agile. Plus, you can play solo or with (preferably) a group. For those who like their solitude, a good crossword puzzle can brighten your day and expand your vocabulary range. You can also indulge in word search puzzles and Sudoku. The wonderful thing about these puzzles is that you can buy a newspaper to indulge or play online.
Jigsaw puzzles are also a wonderful and entertaining challenge. It might be frustrating at first, but once the pieces start to fall into place, it becomes relaxing. Plus, a jigsaw puzzle is best done with friends.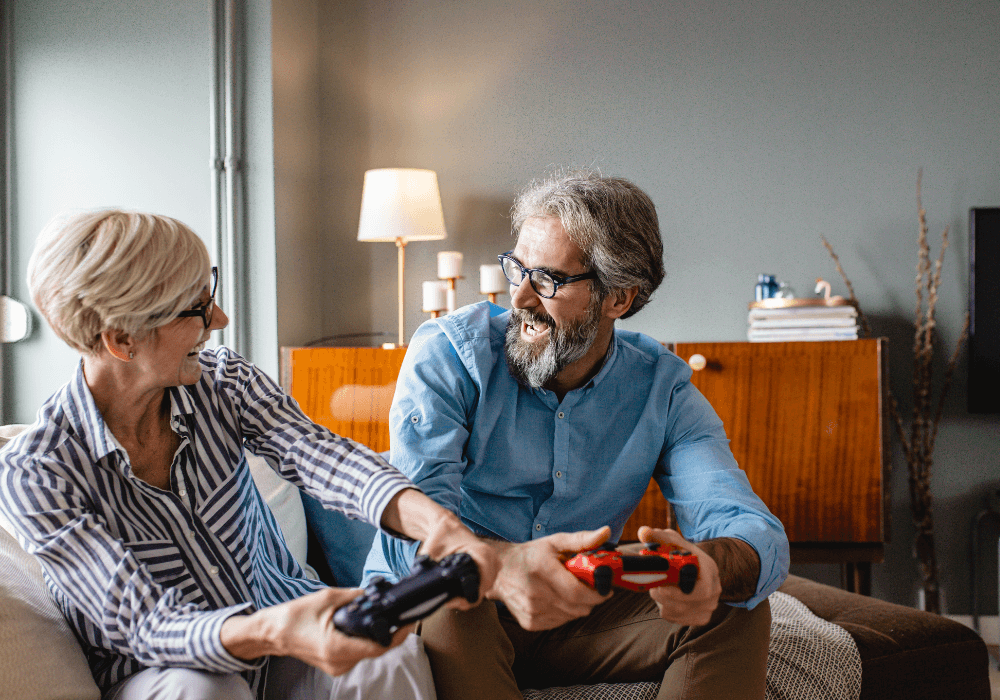 Video Games
Computer games are admittedly one of the most polarizing indoor game ideas for seniors. There's an ongoing debate about its effectiveness in improving senior residents' memory and mental acuity. But there's no denying video games are fun and stimulating. It also keeps fingers and wrists moving. Games like Candy Crush, the Wii or other match-three games are stimulating.
Numerous brain training apps can be downloaded on smartphones and other devices.  The graphics help improve visual-spatial skills, while the game mechanics will boost concentration and keep your problem-solving skills fresh.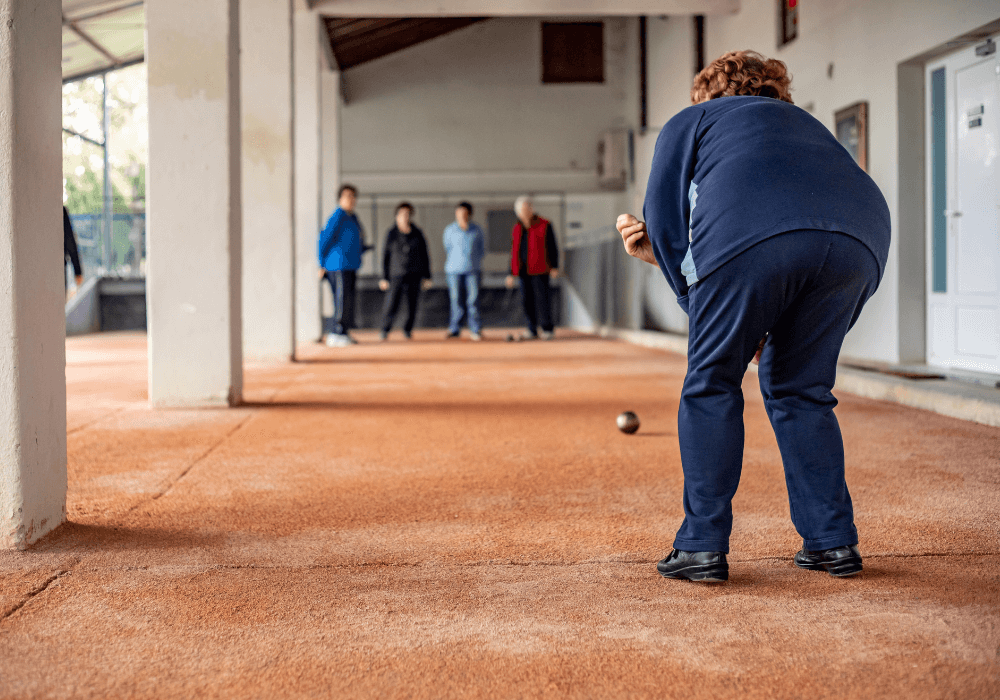 Group Games
Any selection of indoor game ideas for seniors won't be complete without group activities. And with this year's senior living trends emphasizing large communal areas for sports and games, the managers at senior care facilities can easily organize a game night.
Residents will love games like Pictionary, which is easy and hilarious. You only need several boards, erasable markers, and your imagination. It might be cliché, but Bingo remains one of the easiest and most entertaining games you can play indoors. It stimulates three vital senses –touch, sight, and hearing. It also helps with memory retention. Bingo is ideal for larger groups and can even be played outdoors, making it an effective socialization tool.
Did you discover some fun indoor game ideas for seniors? Try reading about the Innovative Trends of Senior Living Facilities Architecture Design.
A Word of Advice
Living in an assisted living facility could be the best option for you, especially if you choose one built by Rising Star Properties. We are Florida's top senior living contractor and builder. Our team has built apartments and condominiums, assisted living and senior facilities, and surgery centers. 
Call us at (386) 316-9218 or (561) 301-3222 for a free consultation. You can also email us at risingstarflorida@outlook.com.