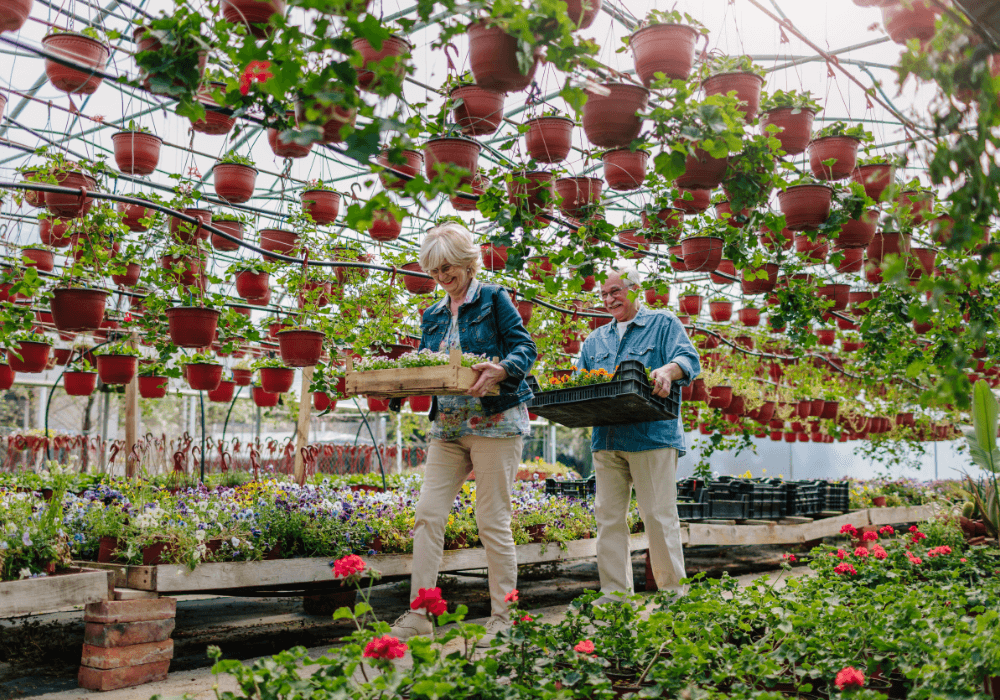 Age doesn't have to be the reason why someone would give up gardening, and it's what often happens to a lot of seniors, especially those in senior care communities. However, even those in assisted living can still tend to a garden.
What Is Assisted Living?
Assisted living refers to a type of living arrangement wherein the resident will have personal or medical assistance. For instance, some might need help bathing while others need to have their medication monitored. According to the National Center for Assisted Living, there are around 800,000 Americans in assisted living, and the numbers are on the rise.
Despite the need for assistance, these facilities encourage their residents to live independently and continue to pursue their passion, whether it's painting, exercise, or gardening. The latter is particularly beneficial to the elderly.
Why Indoor Gardens Are Ideal for Assisted Living Facilities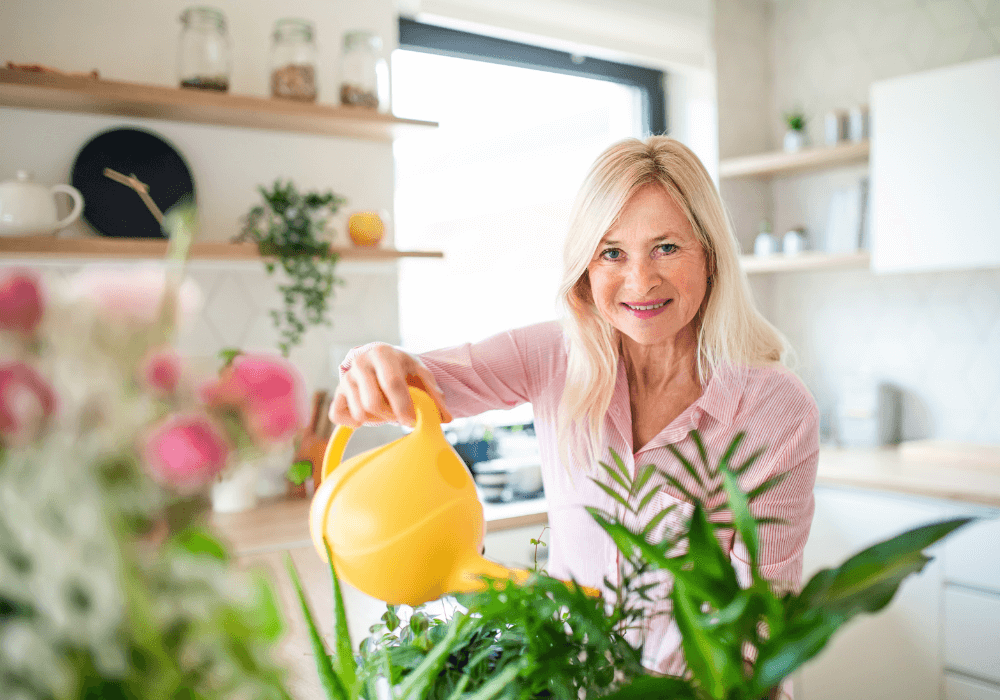 Modern senior living communities offer different types of housing options. Seniors can choose to have an apartment, a one-bedroom unit, or shared rooms. Space is usually at a premium in these facilities, so residents either have a small backyard, balcony, or none at all. An indoor garden is a perfect alternative. They can use a sunny windowsill or place a large enough table near a window for their plants.
Many seniors have limited mobility, and going outside on their walkers or wheelchairs is challenging. The elderly are also more susceptible to hypothermia and heat stress, so gardening on very hot or cold days isn't a good idea. An indoor garden will be better for their health, and houseplants are also easier and more fun to tend.
How Indoor Gardens Help Seniors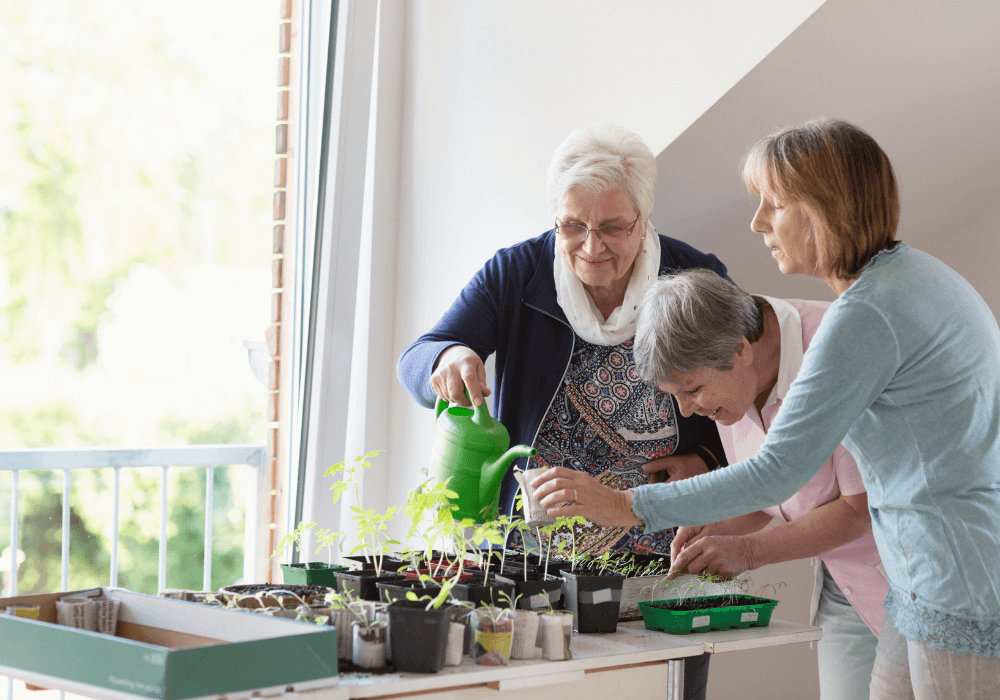 Keeps You Calm
Moving to a senior care community is life-changing and can be overwhelming at first. A small garden, or even a potted plant, can give your elderly loved one a touchstone in their new situation. Tending to plants is calming and gives you a sense of purpose. Residents whose children are now all grown up will appreciate how caring for a plant is akin to nurturing a person.
An indoor garden also helps manage anxiety, lower stress, and decrease blood pressure. The repetitive but simple actions done when tending a plant (trimming leaves, watering) can be meditative for some. The connection with nature also helps quiet down thoughts and relaxes people.
Cleans the Air
Plants can be a way to purify stale apartment air. One NASA research indicated that plants can remove chemicals found in household cleaning products. They absorb the toxins through pores on their leaves.
Plants like peace lilies and spider plants are good at cleaning the air. They're also easy to care for, making them perfect for seniors. Snake plants are also effective but harder to grow.
Slows Memory Loss and Improves Concentration
Boosts in concentration and improved memory are how indoor gardens help seniors. A study done at the University of Michigan shows that short walks through a park can improve one's memory and attention span by 20 percent. Another study suggests that spending time in a garden helps people with dementia recover their memory.
Provide Fresh Produce
Indoor gardens can also help supplement the gardener's diet. You can grow vegetables in a small garden easily. Tomatoes, carrots, and herbs are popular choices. Herbs can also trigger happy memories of family meals.
Use garden-grown mint and add it to your tea. Meanwhile, lavender and rosemary are aromatic and help reduce stress. More importantly, most herbs are hardy and require little maintenance.
Helps Socialization
Gardening can be a wonderful group activity. Senior living design trends are moving towards spacious rooms that have multiple uses. Assisted living facilities can organize gardening clubs or earmark one area where residents can tend their garden with friends and other people in the community. It will encourage socializing among seniors and prevent feelings of isolation and loneliness.
Best Plants for Seniors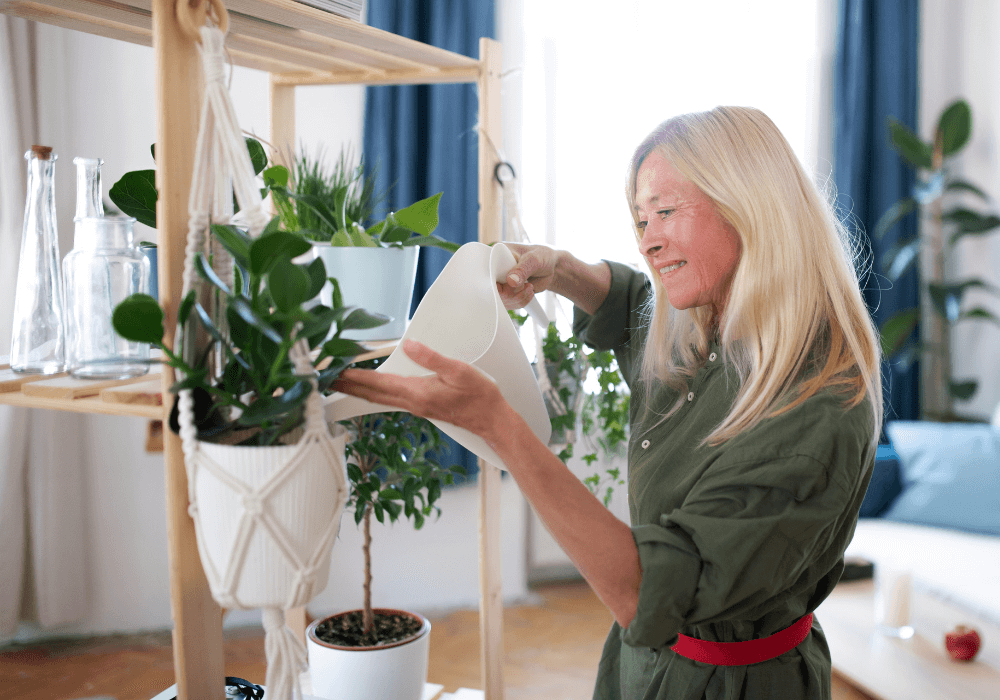 Due to the limited space and reduced mobility and function of some residents, you must be more selective about which plants to raise in assisted living facilities. It's best to choose low-maintenance houseplants and those that will remain small. Here are some of the best plants for seniors:
African Violet: The African Violet is a good choice for someone who loves flowers. This plant is almost always in bloom. It prefers dry soil, so forgetting to water it for a week won't be an issue.
Aloe Vera: This succulent is perfect for seniors and those who have zero gardening experience or skill. It's a hardy plant that doesn't need a lot of attention. It thrives in sunny spots and can be watered sparingly. It also has distinct healing properties.
Peace Lily: This plant adds beauty to any room. Its pure white blooms and verdant foliage are striking and can be a great statement piece. The peace lily is also easy to end and likes a humid environment.
Spider Plant: This is another popular houseplant. It's also a hardy species that looks good indoors. It has distinct-looking long and thin leaves. The spider plant is an efficient air purifier that can exist in medium light conditions. You can place it on a sunny table or hang it near a window.
Did you enjoy reading this article? If so, you should also read this post on Why Building Green is the Way to Go.
Before You Go
Transitioning to assisted living can be easy with Rising Star Properties. We are one of Florida's top senior living general contractors. Our construction team can handle everything, from development to construction. Call us at (386) 316-9218 or (561) 301-3222 for a free consultation. You can also drop us a line at risingstarflorida@outlook.com.