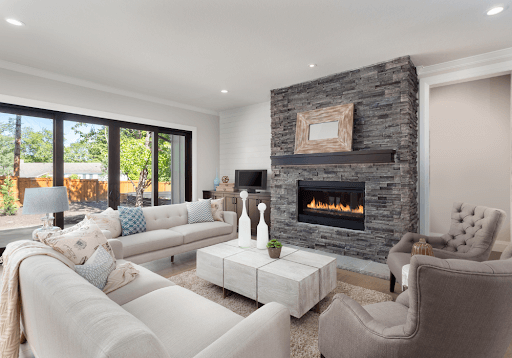 2020 has been a challenging year, and 2021 hasn't been an easy one either. You can see the impact of the past two years in many ways. Oddly enough, but this includes the current design trends. People are seeking comfort in their homes. The color choices are more vibrant. Homeowners are paying more attention to outdoor spaces
You can see some of these home-style inspirations in 2021 at today's senior living design trends. Here are some of the most beautiful approaches to interior design this year:
Return of the Maximalist Style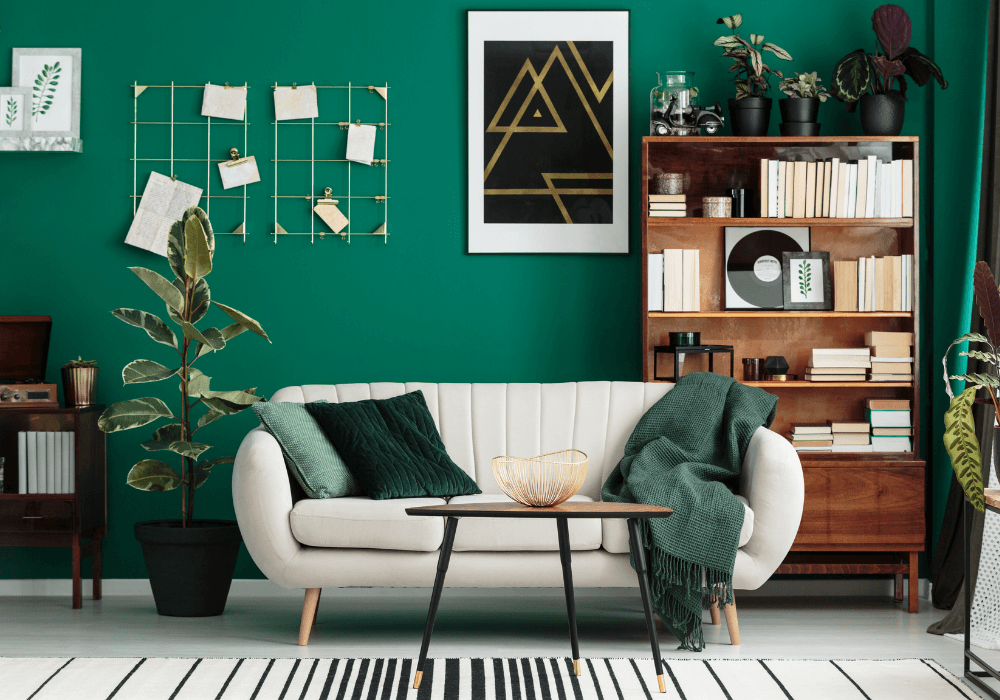 Minimalism is now losing its hold among designers and homeowners. More people are now embracing the maximalist idea. This design style follows the maxim "more is more." This means bold colors and contrasting patterns. Murals and bathroom wallpapers are also making a comeback. The theory among designers is that being stuck at home is pushing people to make their spaces unique. They also want it to be special.
This over-the-top style is suitable for apartments in senior care homes. The whimsical patterns and vibrant colors can make the room interesting. It also creates excitement and a welcome distraction from the pandemic.
Longing for Comfort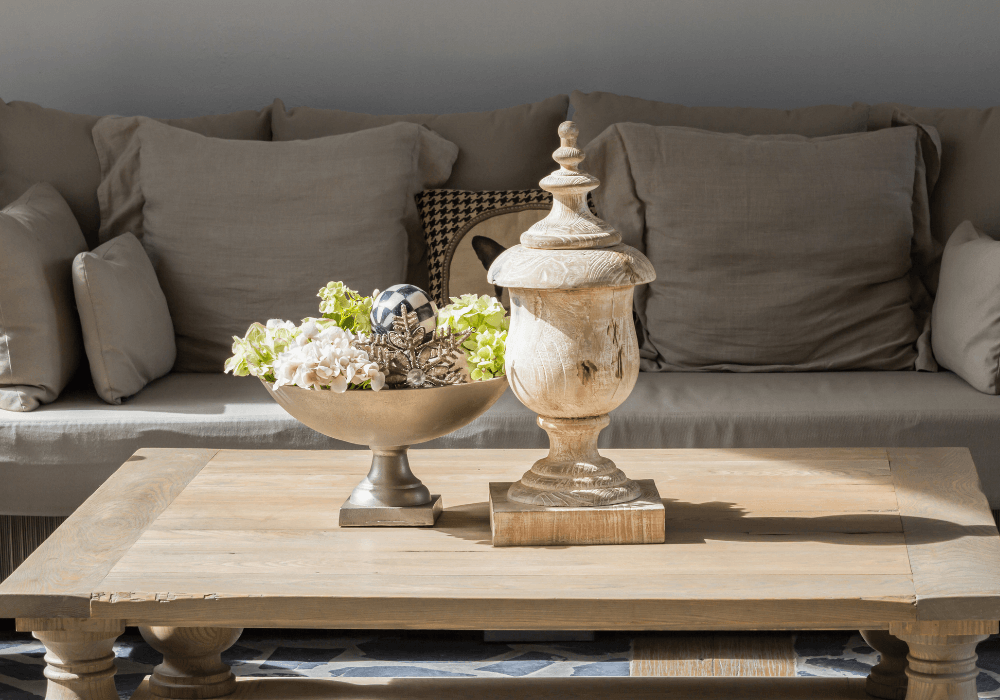 Comfort is the top home style inspiration for 2021. Since people are spending a lot of time at home, they want a comfortable and relaxing place. People are eschewing sleek furniture for soft and cozy pieces. Leather is falling out of favor. People are embracing fabrics that remind them of their childhood home.
There's also a developing interest in the granny-style of design. Think of your grandparent's home and how it made you feel. It's the inspiration for this trend. It's refreshed and given a modern twist. You can achieve this look with vintage furniture and soft colors. You can also use floral patterns on the wall. Many are choosing stick and peel wallpapers. They're easy to apply, and if you get tired of it, peeling them off won't pose any problems.
Open Shelves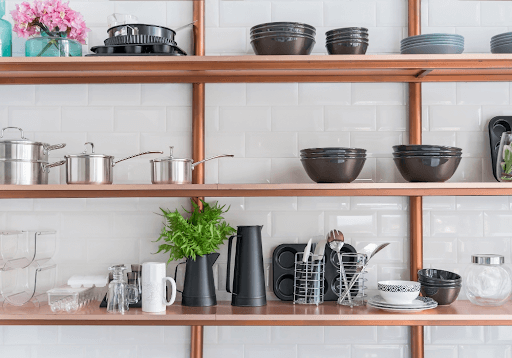 Space is always a major consideration, whether in-home or a senior apartment. Open shelves are a favorite this year. It frees up space, especially in the kitchen. You can find what you need fast and it also lets you show off your prized photos, books, and other decorative pieces.
Yellow and Grey Palette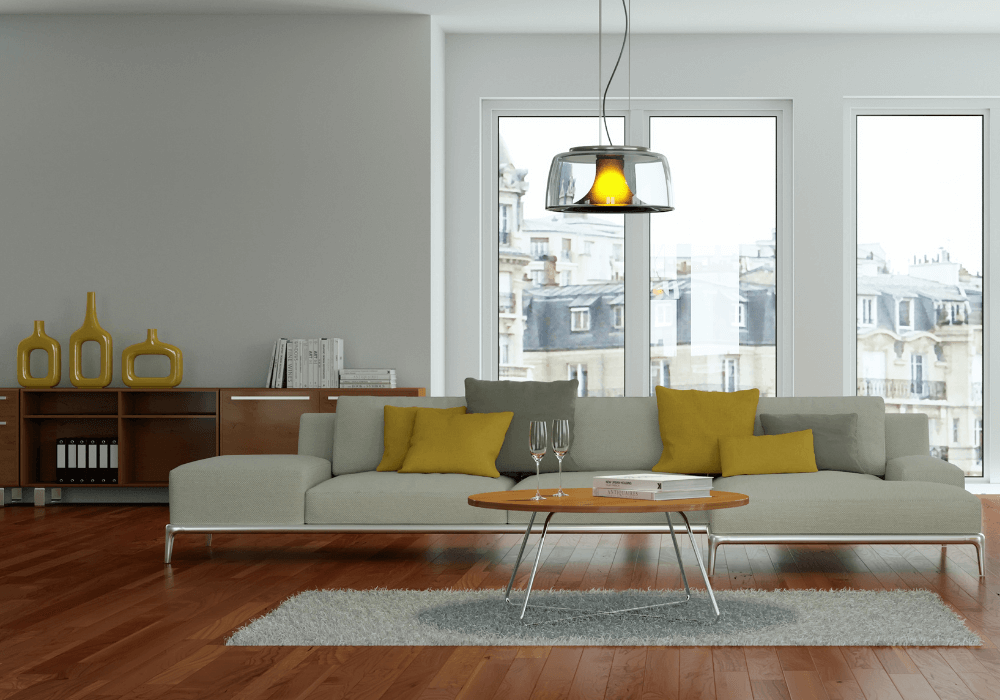 Pantone has two shades for 2021. One is a bright yellow hue dubbed Illuminating. The other is a pale gray they call Ultimate Gray. The two colors emphasize two distinct elements coming together. Both shades will complement each other. Interior designers are seeing a lot of yellow tones, from deep marigolds to rich mustards. Many homeowners are using yellow in statement walls. You can also use it in accessories like pillows, rugs, or curtains for a refreshing pop of color.
Grey is also a good choice for walls. It gives the room an elegant feel. It can also be calming and can ground the more vibrant colors so they're not overwhelming.
Multi-Purpose Rooms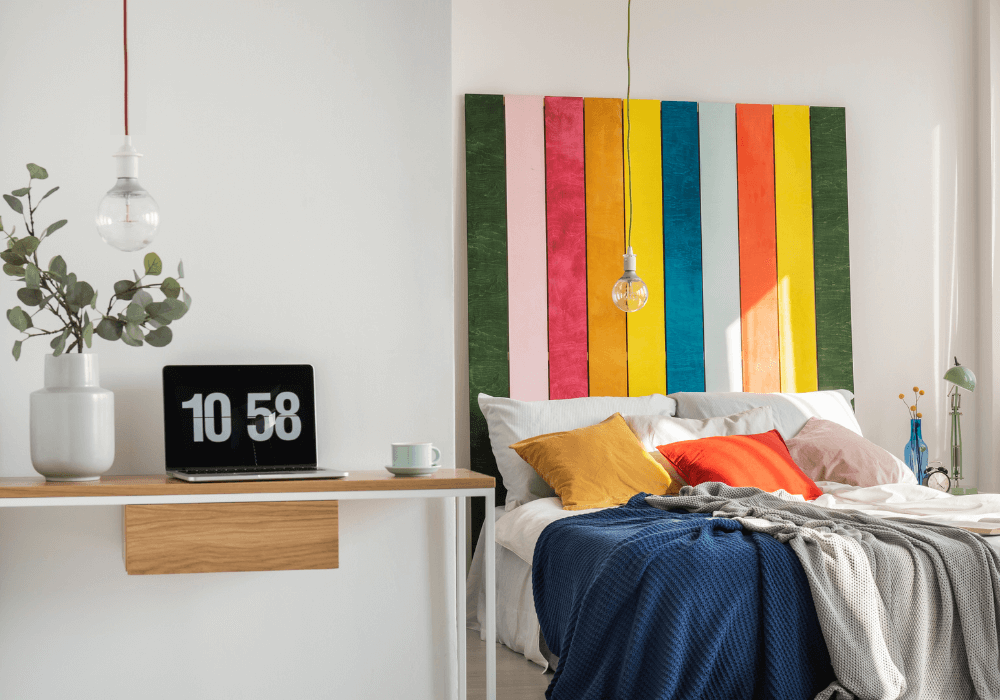 The pandemic caught us all by surprise. Many people had to scramble and adjust how they use their homes. For many, the kitchen table doubled as their desk or classroom. Workers had to set up offices in the guest bedroom or on the porch. It's not surprising that most people are looking for ways to make a room serve many functions. For instance, the space under the stairs can work as a home office or a Zoom corner.
People are also realizing how useful it is to have furniture with built-in storage. Place a sofa bed in the spare room and you can use it as a living room or office during the day. At night, you can transform the space into a relaxing bedroom.
Decorating with Plants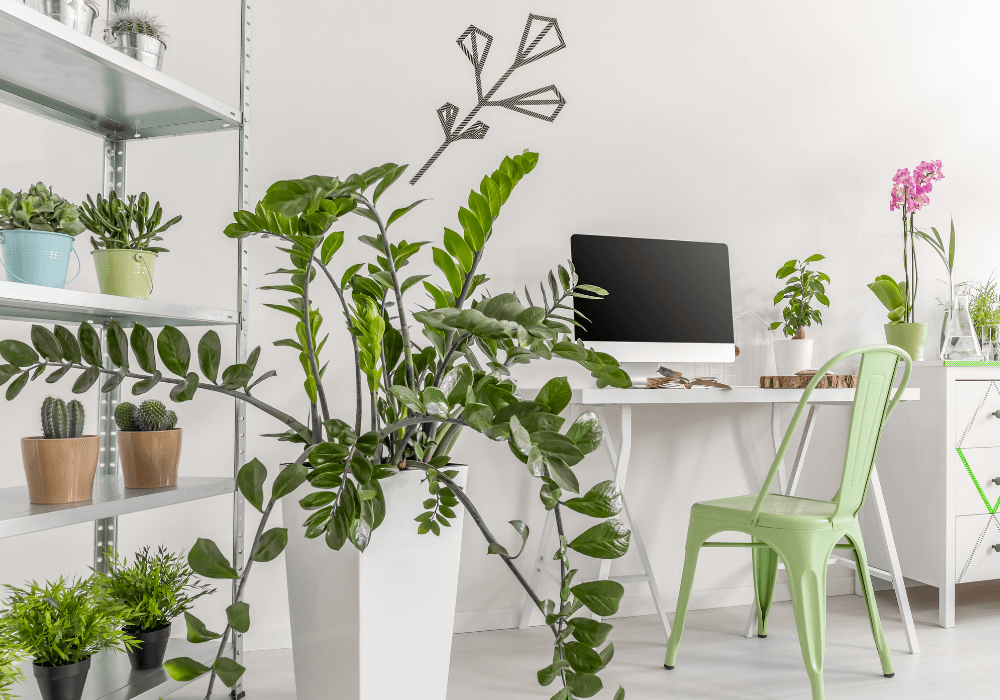 People have been using plants to beautify their spaces for ages. The interest dwindled a bit during the 1990s but is experiencing a renaissance now. Incorporating plants in your design is a simple and fast way of refreshing a room's design. It also has proven wellness benefits. Plants clean the air and can calm the mind.
It's also easy to decorate with plants. You can line your windowsill with pots of various sizes. It's also a simple matter to add a flower box. Even those with small apartments can have plenty of indoor plants. You can hang them or place them on shelves. You can have a pot or two in your bathroom or dining table.
Outdoor Accessibility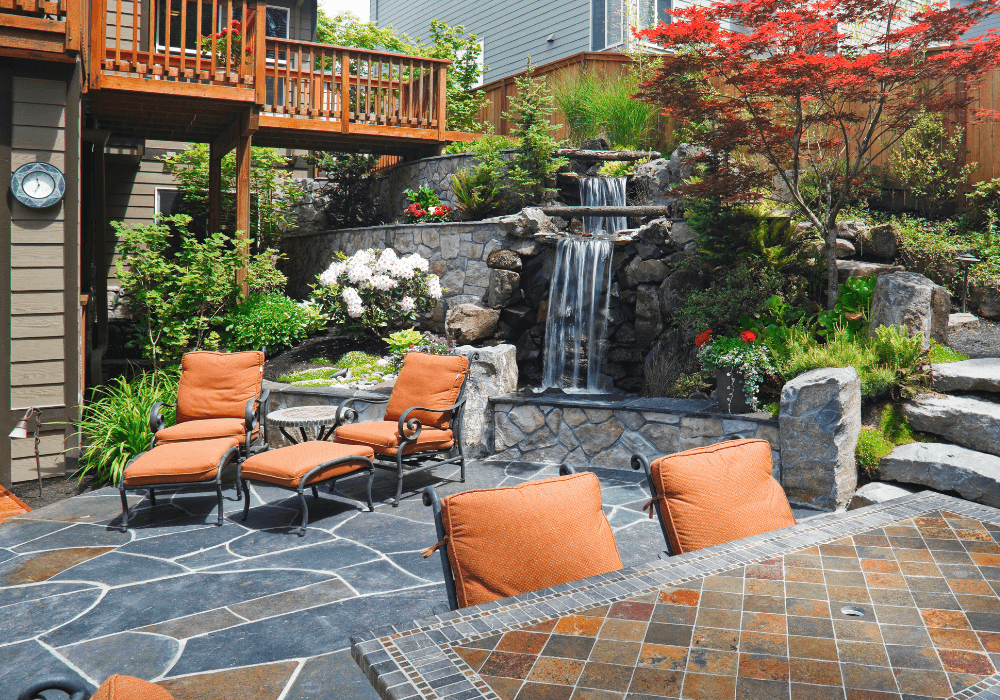 Outdoor space has become a premium since the pandemic. Many homeowners are investing a lot of money to turn their yard into a haven. An outdoor space within reach is also one of this year's top senior housing development trends. There are many health benefits to spending time outdoors. It improves sleep and reduces feelings of anxiety. It also boosts creativity and brain function. It's not surprising that people want to capitalize on this.
Homeowners are hiring landscapers to work on their yard. It's also not unusual for people to spend more time gardening. Seniors can also enjoy this activity. There's also been an increased demand for covered porches, fire pits, and outdoor kitchens. These are great additions to any home. They encourage residents to socialize.
Did you get some ideas for your next home project? You should also read this post to know When Is It Time to Repaint Your Interior.
Design for a Better Life
Live the good life with Rising Star Properties. We are Florida's top senior living developers. We build all types of senior-oriented facilities, including assisted living developments and retirement communities. We build each project with expertise and care. Our services also include general contracting and construction management. You can call us at (386) 316-9218 or at (561) 301-3222. You can also send us a message at risingstarflorida@outlook.com.