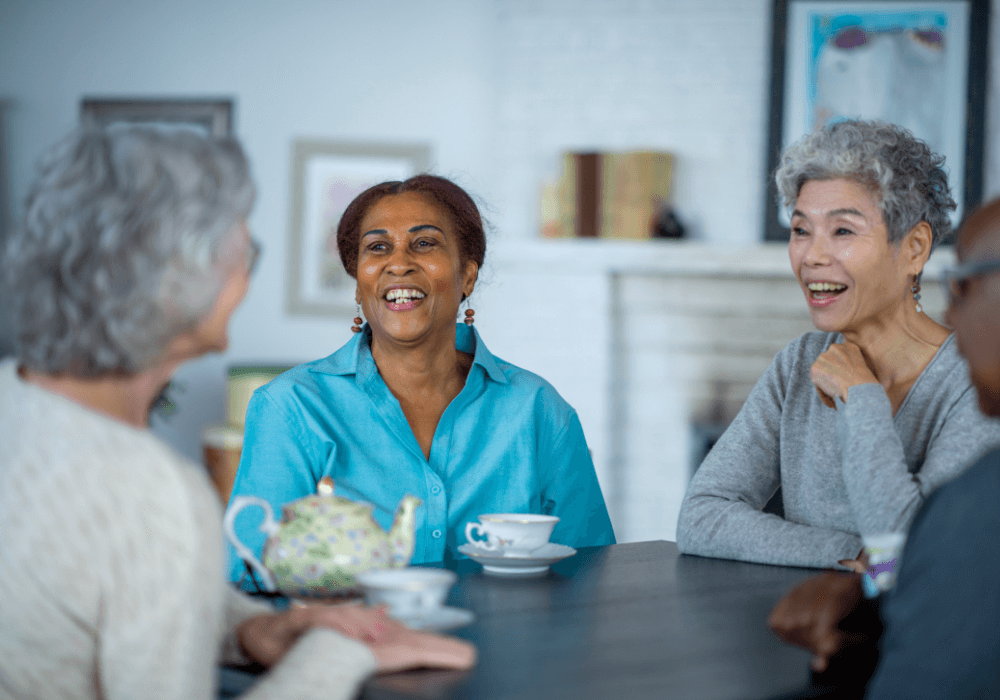 Senior living communities are consistently expanding. There were over 21,000 living units for seniors in 2019, but you can expect those numbers to double as the country's aging population rises. Today's older adults also know what they want and are more proactive in what they expect from a retirement home or community.
There's also more emphasis on the benefits of living in senior homes, particularly on the wellness and socialization aspect, which is why designing spaces for socialization in senior communities are critical.
Importance of Socialization in Senior Communities
No matter your age, you will still feel the need for love, company, and support. Socialization is essential for a happy and healthy life, especially for older citizens. Regular social interactions with people their age will keep them fit physically, emotionally, and mentally.
There are several ways regular interactions with their peers can improve the health of senior citizens. For one, it can reduce stress and lead to a healthier life. People handle stressful situations better when they're socially active as they have a support system in place. Older adults who have a wider social circle also exercise more. They also experience less anxiety and depression.
Socialization also has a major impact on an individual's cognitive health. Having regular, positive social interactions will keep our elderly mentally stimulated and engaged. Having someone to converse with every day can help slow down cognitive decline, including Alzheimer's and dementia.
Top Techniques When Designing Spaces for Socialization in Senior Communities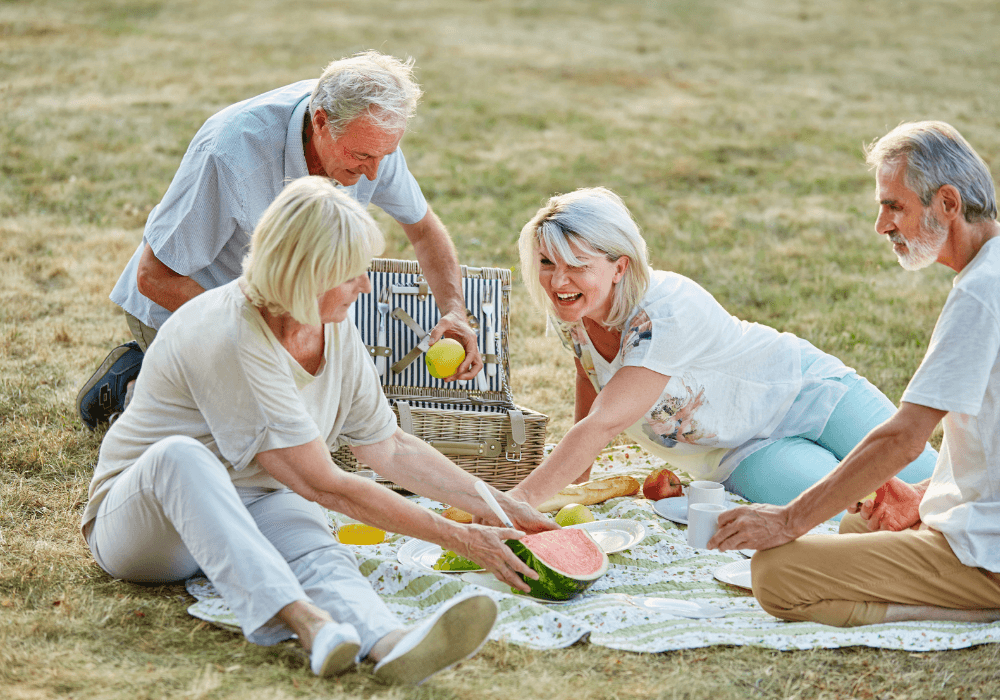 Moving to an assisted living facility is a daunting experience for seniors. They'll be adjusting to a new community and interacting with new people. A large number will also be dealing with physical and mental conditions. In these conditions, keeping active and socializing with their new community might be the last thing on their plate.
Fortunately, more senior care homes and communities are changing their layout and incorporating design techniques that encourage social interactions, like:
Providing Community Spaces: These areas are ideal for promoting communication among residents. Designers and assisted living companies today are brainstorming for more ways to get people together. For instance, they're putting a café in the library. Seating areas are also carefully planned to encourage interaction, making friends easier.
Mapping Outdoor Areas: Senior communities have more outdoor spaces with creative themes. For instance, small trails can lead to a garden or an open-air eating area. Residents can stroll around and relax or go for a jog. One community in California has its theater and auditorium placed at opposite ends of the campus. The community has seating and dining areas spread out between them, giving residents more opportunities to mingle.
Providing Creative Bubbles: Many design-build construction firms make sure to include spaces that provide various ways for residents to socialize. Many senior care facilities now have an art room where classes can be held, or residents can indulge in something artistic. Game rooms and gyms are popular additions as well.
Best Senior Living Design Trends for This Year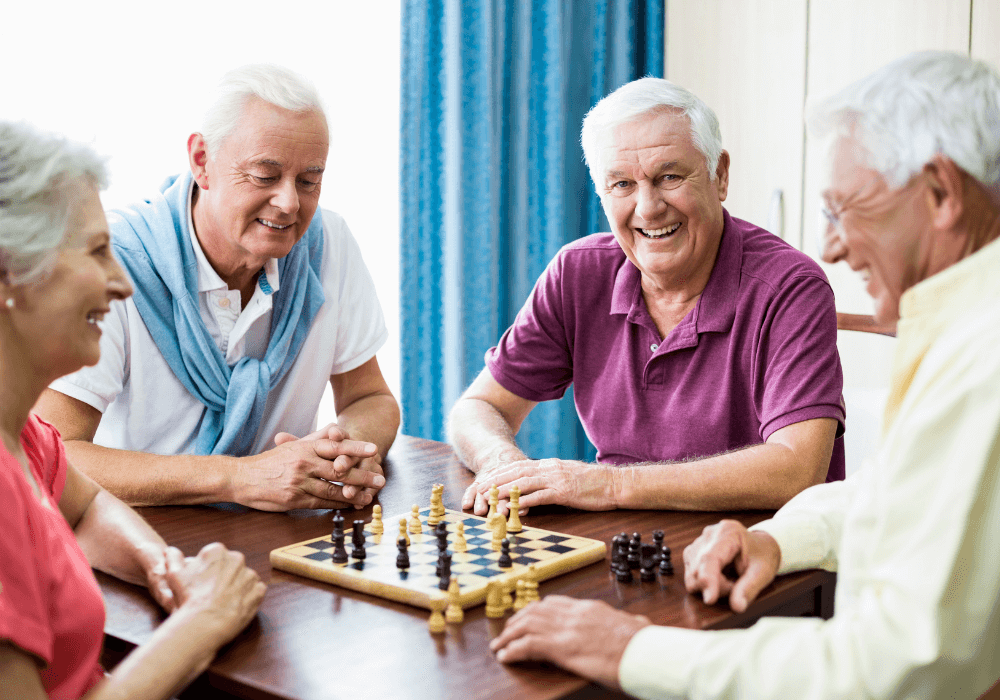 With the senior care industry rapidly growing and retirees more discerning, architects and designers are coming up with creative, interesting, and innovative designs for the elderly community. Here are some trends that we can expect to see:
Spaces will be more encouraging of multi-generational interactions. Silver communities will be looking to integrate the residents more with the community instead of isolating them. There will be more senior care facilities developed near colleges, restaurants, shopping centers, and other urbanized environments so that seniors can meet and socialize with different age groups. Multi-purpose spaces where they can spend time with their family and volunteers will also be incorporated.
Living spaces will be more luxurious. The bland and generic designs of senior care institutions will be a thing of the past. Designers are now moving towards a luxurious look that still feels like home. Contemporary designs, materials, and furnishings will be the new standard.
There will be more emphasis on natural lighting. With new research emphasizing the importance of natural lighting on the resident's circadian rhythms, expect natural and tunable light to be added in senior living design plans. Expect more strategically placed windows in common areas and private rooms. Lighting systems that change color temperatures will be used as well.
Did you find the topic enlightening? Then you'll like reading about building stronger relationships with your audience.
Final Words
Building a successful senior living company is no walk in the park. Rising Star will walk with you to success. We are a renowned construction company based in Florida. Our goal is to help you build a community that will cater to your clients' needs. Our services include senior housing development, general contracting, and construction management. Contact us today.