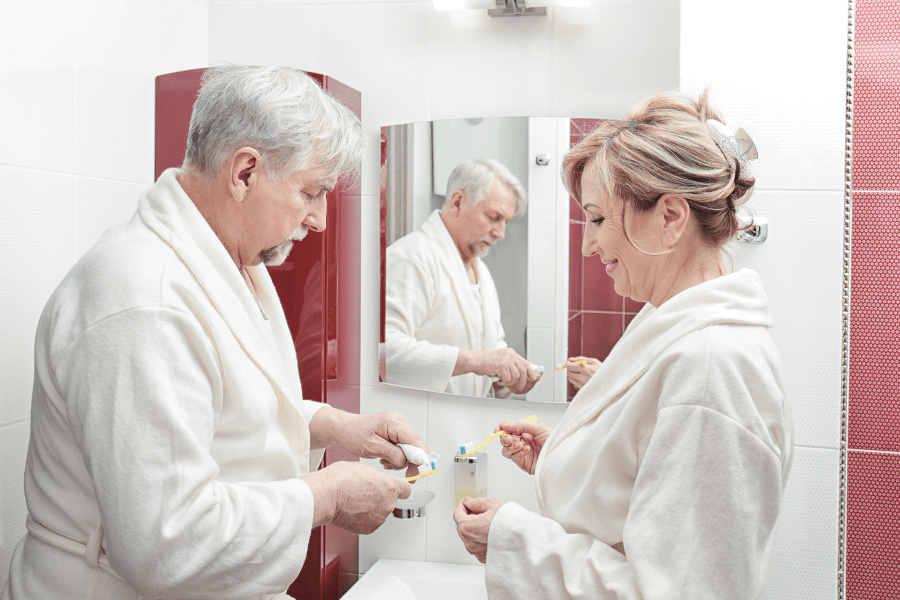 Many people believe the bathroom trumps the kitchen as the most important room in the house. You won't last in a place without a functioning bathroom. It's the first place you go to when you wake up, and you use it several times a day. One study revealed that you spend 182 hours a year in your bathroom.
Despite its importance, the bathroom is an often overlooked part of the house. It usually has the smallest floor area and is not always designed with the elderly in mind, which is worrisome as it could cause people to slip and fall. According to the CDC, around 36 million older people fall every year, and this has led to over 32,000 deaths. It's why bathroom design for elderly should be a priority.
It's best practice to follow the standard bathroom design for elderly people. It is necessary to plan to keep you and your aging parents safe. It might involve more planning, but you will reap the benefits later on. Here are some ideas to consider if you want a bathroom that's functional, safe, and lovely:
Follow the Recommended Dimensions
A good bathroom design for elderly must follow the Americans with Disabilities Act. It provides the recommended dimensions that will make life easier for older adults.
The act says bathrooms for seniors should have doors that are at least 34 inches wide. It makes it easier for wheelchairs to enter. A sliding door is a better option than a conventional swing-out. The bathroom should have a radius of five feet, so wheelchairs are easy to turn. Sinks should also have 27 inches of clearance under it for the wheelchair.
Make Bathing a Joy with a Walk-in Tub
A walk-in tub is one of the senior living design trends that you should include in your plan. An older adult can step into the tub without problems while it's still empty. The user can fill it and drain it before stepping out. You also don't have to worry about tripping while climbing out.
The controls for water and heat are close to the front edge, so they're easier to reach. Use lever mixer taps since it's quicker to turn and adjust using one hand. Larger and chunkier levers are good options as long as it doesn't have sharp corners.
Choose a Zero-Threshold Shower
Many modern senior living facilities use a zero-threshold shower. This is a shower stall without a curb, thus making it simpler and safer for a walker or a wheelchair to slide inside. The shower's dimensions should be 5 feet by 3 feet. Doors are optional since the flooring slopes towards the drain.
It's best practice to add a portable bath chair or design a built-in seat. Seniors often find it tiring to stand for extended periods. Adding this will ensure their safety and will also encourage them to continue with their normal cleaning habits. You should make sure the floor uses non-slip tiles as well.
Use Hand-Held Shower Heads
Hand-held shower heads are a simple but effective way of making bathing safe for seniors. These showerheads are light and easier to control. You can get a thorough wash without expending a lot of energy. Install the controls for these showerheads at a reachable height. You should also install anti-scald mixing valves to protect the bather from burns as it keeps the water temperature at a warm but comfortable level.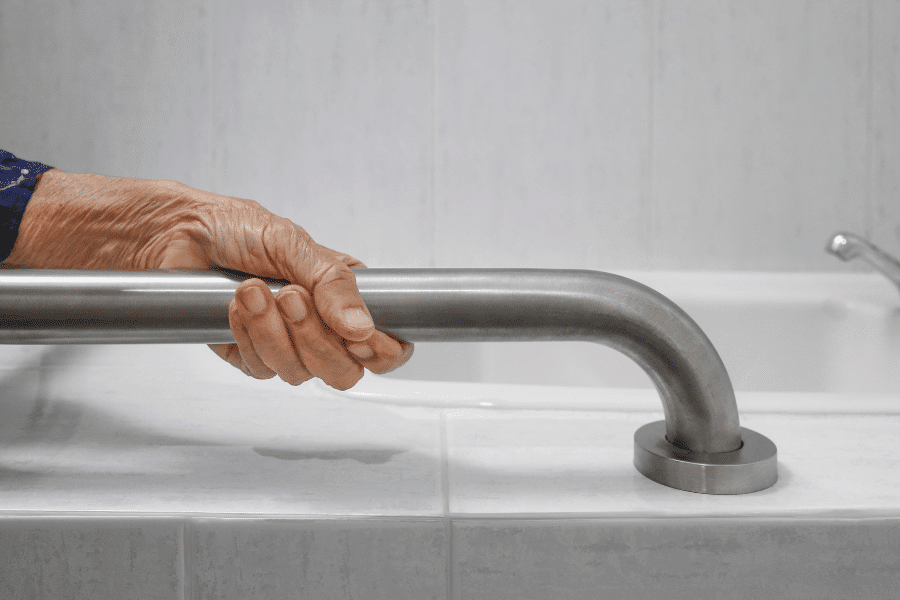 Install Grab Bars in Various Places
A good bathroom design for elderly residents must have grab bars or rails. Install them in several strategic locations. These bars should be next to the toilet and on all three walls of a shower. There should be grab bars on the wall beside a tub too. Install one bar at standing range and another at sitting level. It's also a good idea to place shower controls near a grab bar.
Grab rails help those with mobility issues to move around safely. They're also crucial in ensuring the safety of seniors. It's better to install these rails parallel to the floor. You may even consider adding 90-degree wraparound rails for elders to hold on to it with either their right or left hand.
Opt for Raised Toilets
Sitting and standing up can be challenging for the elderly. You can make it easier for them to use the toilet by installing raised seats. Designers say raising the seat by three inches is enough for seniors. They can use the fixture without problems. You can use a thicker seat for this or replace the whole toilet with a "Comfort Height" model.
There should also be support bars installed on the outside of the fixture. These will help the user sit down and pull themselves up with dignity and safety.
Consider Storage
Bending down is a challenge for a lot of people, and it's nearly impossible for the elderly. When designing storage spaces or cabinetry for seniors, an open style is better. Do away with doors for cabinets beneath the sink or below vanity tables. Use drawers or open shelves instead.
Choose cabinets and door handles with extra care. One senior living design trend is to use larger handles. It allows those with arthritis or limited use of their digits to grasp them. Finger pulls and knobs are not recommended.
Did you find the article informative? That's great! You should also read our post on How Assisted Living Started.
Live Your Best Life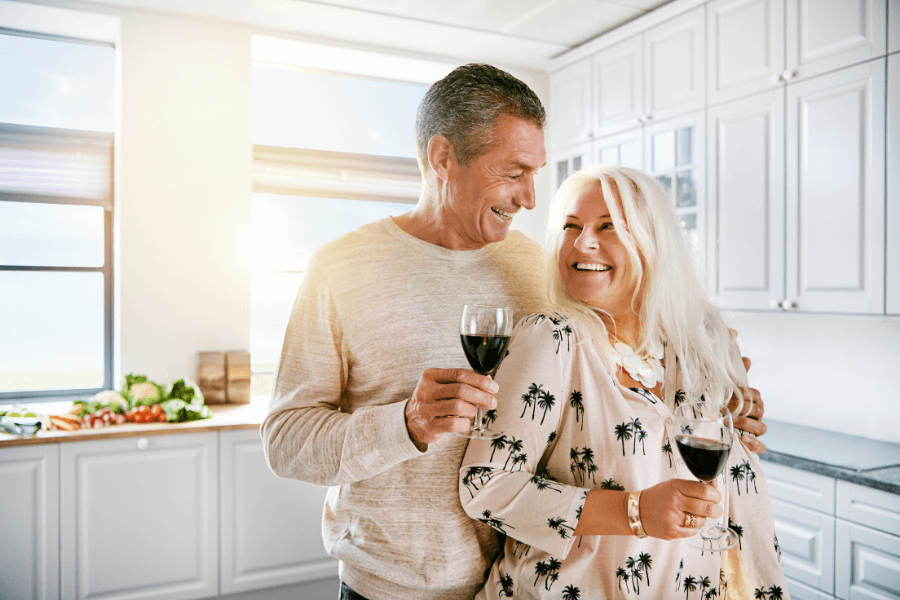 Growing old is another adventure, and we at Rising Star Properties will make sure it's an enjoyable one. We are Florida's top senior living general contractor. We have an excellent record in the construction of assisted living facilities. You can get in touch with us at (386) 316-9218 and (561) 301-3222. You can also email us at risingstarflorida@outlook.com.