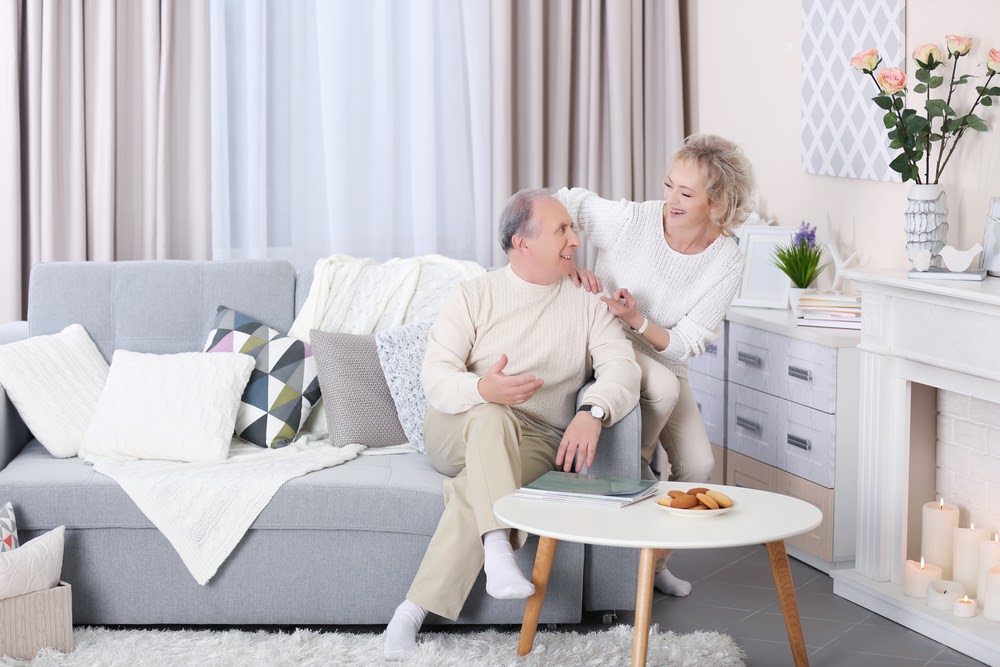 We welcomed 2021 with a lingering crisis on public health and safety. Though it's a year of celebration because of vaccine rollouts, there is yet another COVID-19 variant posing a significant threat to the world. However, as we fight this pandemic, senior living facilities must learn to adapt to the times.
If you're planning to build a new facility or redesign your existing one, this article is for you. Here are six interior design ideas that you can follow to make your senior living facility a haven for your clients and their families.
Safe Gathering Spaces for Families and Friends
Seniors living in your facility will surely miss their loved ones, especially during these times. But with the majority of the US population fully vaccinated, it is already a bit safer to welcome visitors again. You can design a dedicated safe gathering space for your clients' families and friends. This space must be far from your client's living space, quarters, or dining area.
Ideally, you would want this space near the exit so that visitors are contained in a space far from the living areas of your client. To maintain safe distancing, you can install dividers in between tables and chairs. Also, make sure that there's enough walking space to maintain a safe distance. For air-conditioned areas, secure enough air purifiers to prevent contaminants from spreading.
Cleanable Furniture, Fixtures, and Fabrics
As visitors come into your facility, it is part of due diligence to clean surfaces they've touched or used. However, you should remember that cleaning supplies can damage the surface of wood furniture and its fabric. You can use glass tables and plastic or metal chairs as these materials can withstand substances like bleach.
You can use cloth or linen with antimicrobial fibers for fabrics like the fabric on sofas or table cloths. If acquiring a new set of home linens is impractical, you can use fabric-safe disinfectants, especially for sofas, pillows, and chair cushions.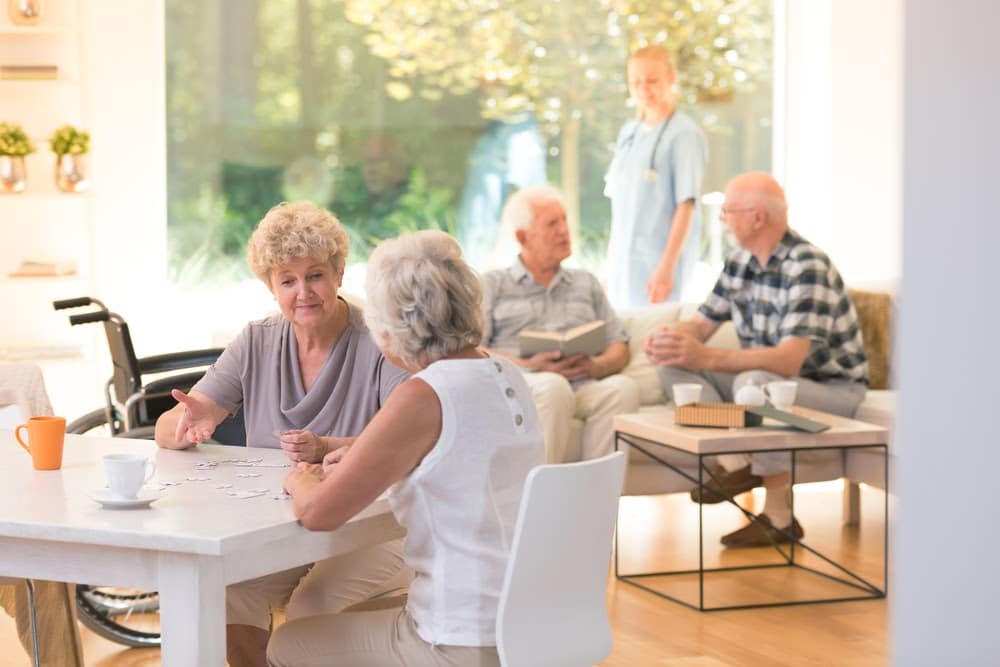 Placing Multipurpose Spaces for Resident Sociability
Before the pandemic, facilities often had dedicated spaces for specific uses. For example, dining halls were for eating only. Today, residents are encouraged to stay in the lobby to socialize with others. However, the imposition of safe distancing protocols often calls for more space requirements. To make it easy for your facility, you can design multipurpose rooms to accommodate more space. For example, you can allow residents to stay in the dining hall if the lobby is full.
Moreover, you can install collapsible walls to connect different living spaces and to increase the occupiable space. You can put a collapsible wall in between the dining area and lobby for easy access.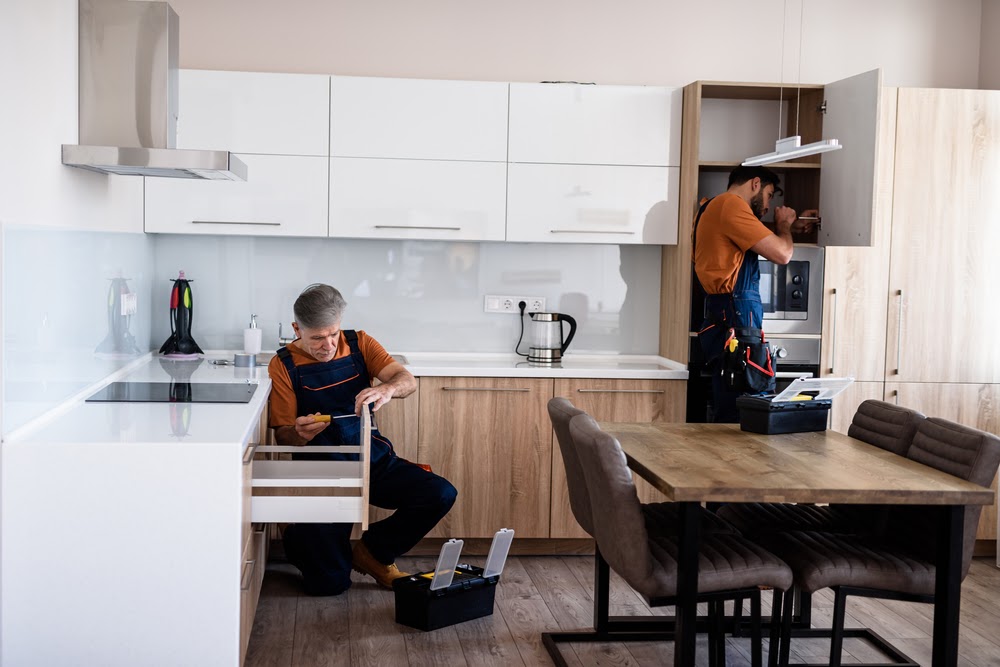 Simple Colors and Textures
In terms of colors and textures, stray away from patterned designs. We think that simple and natural tones will be more eye-appealing and non-invasive. Patterns can affect residents with mental illnesses and trigger emotions or memories.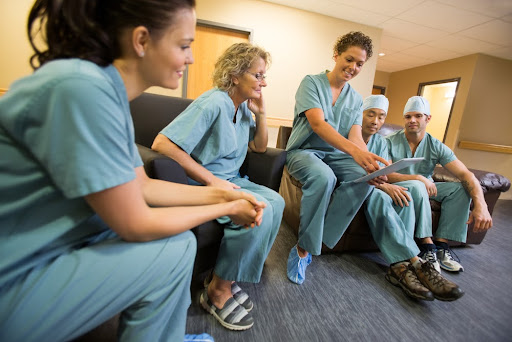 Private Staff Lounges
Before the pandemic, your staff was most likely allowed to go home except for those who needed to be on duty 24/7. But now with the threat of getting the virus from their homes or families, many facilities are changing their schedules so their staff can stay in the facility longer. Doing so calls for private lounges or private lobbies where they can rest after work.
Your staff needs to feel at home if you want them to continue doing a great job. It's hard to live and work in the same space. So you need to make their private lounges cozy and comfortable.
Outdoor Space Accessibility
Staying indoors can be tiring, plus the fact that everyone should remain indoors for safety these days. To keep your residents from missing the outside world, provide easy access to the outdoor space. An ideal design feature here is that the outdoor space can be at the center of the facility.
More so, residents in the lobby or dining hall can easily access the "mini-park" in your facility without walking too much or going around the facility. A rooftop garden is an excellent idea as well.
Turn to Rising Star Properties For the Best Senior Living Interior Design Projects
Ready to set up your senior living facility? There's never been a better time to invest in the senior living industry. Rising Star Properties can help bring your ideas into a reality. We are a construction firm specializing in senior housing development. Backed by almost two decades of experience, we can help you build your senior housing facility. Call us now at (386) 316-9218 / (561) 301-3222 to get started.